Keep cool with GNU summer swag
Pre-order our sunny GNU with sunglasses in heather blue
Greetings from the GNU Press shop! As always, thank you for your support and enthusiasm for free software. Let's work together to further improve and promote user freedom: take a look at the GNU Press shop and update both your summer outfit and your library. That way, you're better prepared to spread the word while also supporting free software and the Free Software Foundation (FSF)!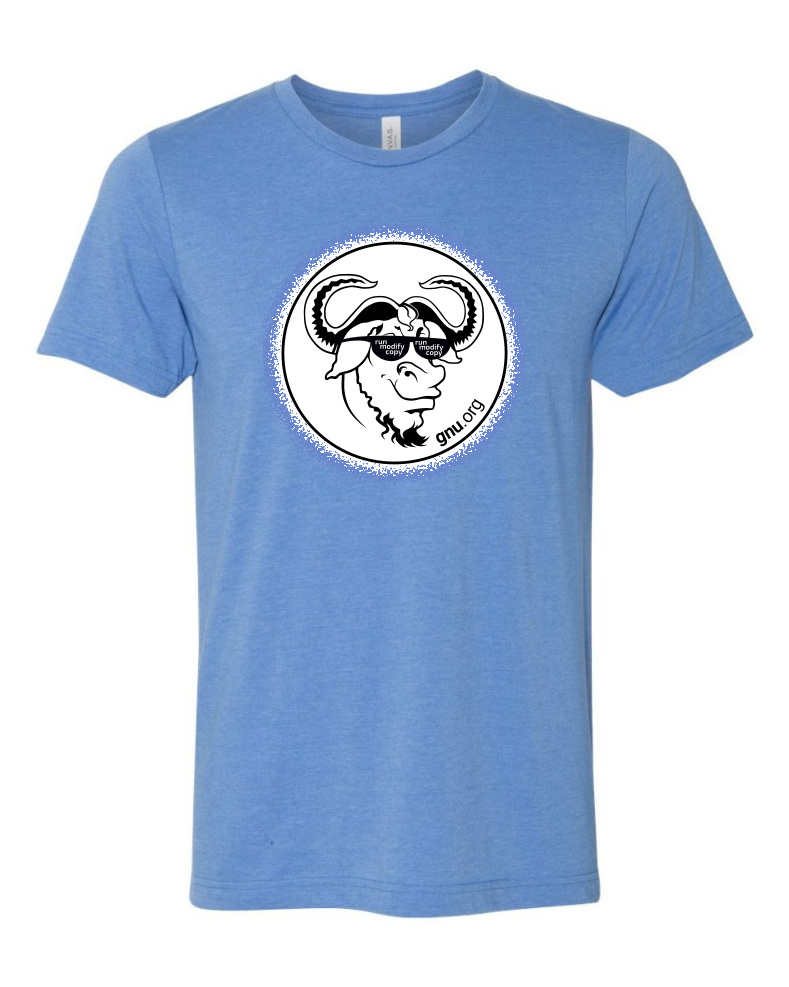 The GNU Press shop has plenty of other goodies, and all purchases directly support the mission of the FSF to work together with others to improve and spread free software!
Copyright © 2023 Free Software Foundation, Inc., licensed under Creative Commons Attribution 4.0 International license.