Staff and Board
Meet the staff, board of directors, and voting members of the Free Software Foundation.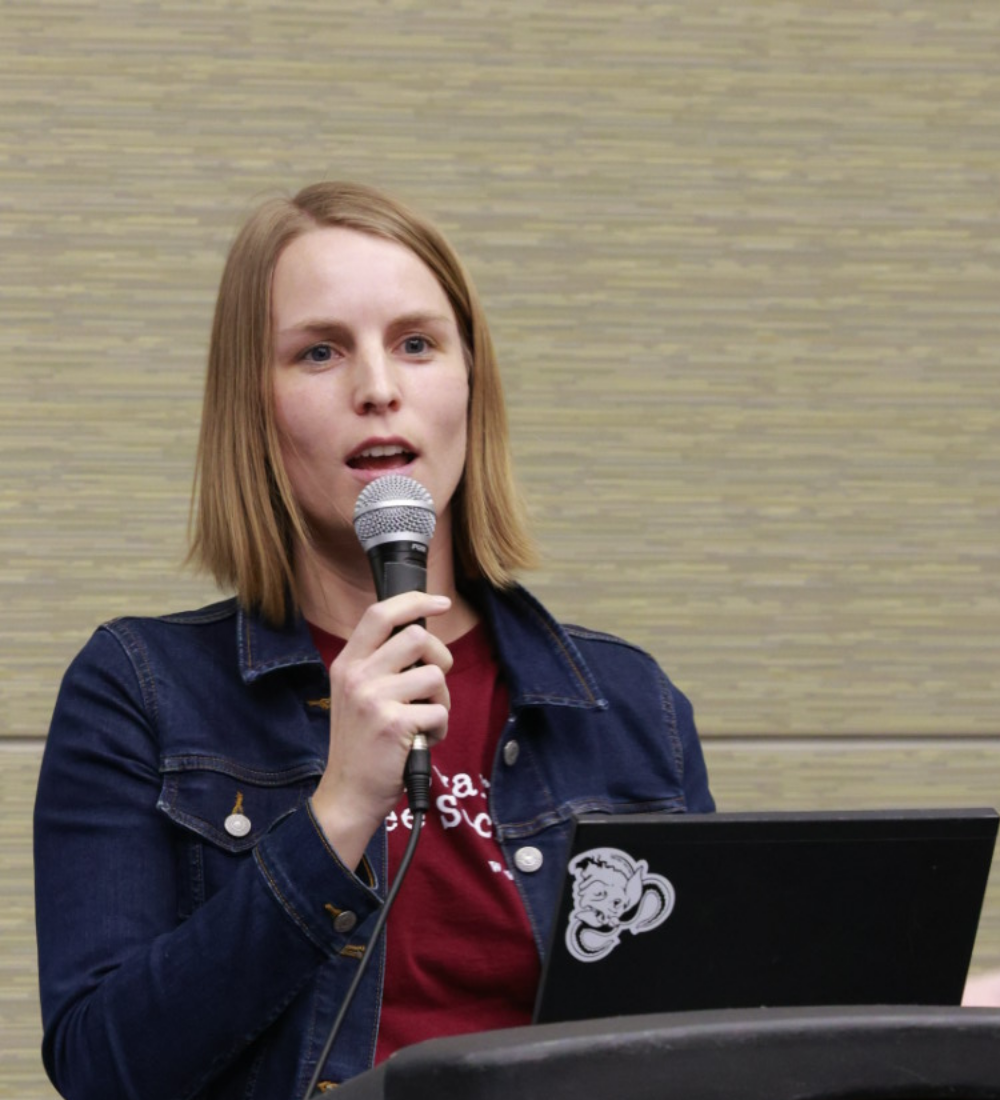 Miriam Bastian, Program Manager
GPG key: 005D 0372 4A11 C08A 5A35 3D2C 906D B6E3 98AA 6CF6
Miriam fell in love with GNU/Linux when her old, slow computer could no longer process the bloated and inefficient operating system that came preinstalled. She was not going to accept that throwing away the otherwise good computer was the only option. Free software gave the old computer new life!
Prior to coming to the FSF, Miriam completed her PhD in ancient history at the University of Zurich and worked as a freelance journalist and teacher.
Miriam loves being in nature, playing Dungeons & Dragons, riding her bike to work, mountains, vegan food, and a (not so vegan) latte with espresso from the portafilter.
GPG keyring of the FSF staff and board
and
GPG signature
.
Board of directors
More about the role of the FSF's board of directors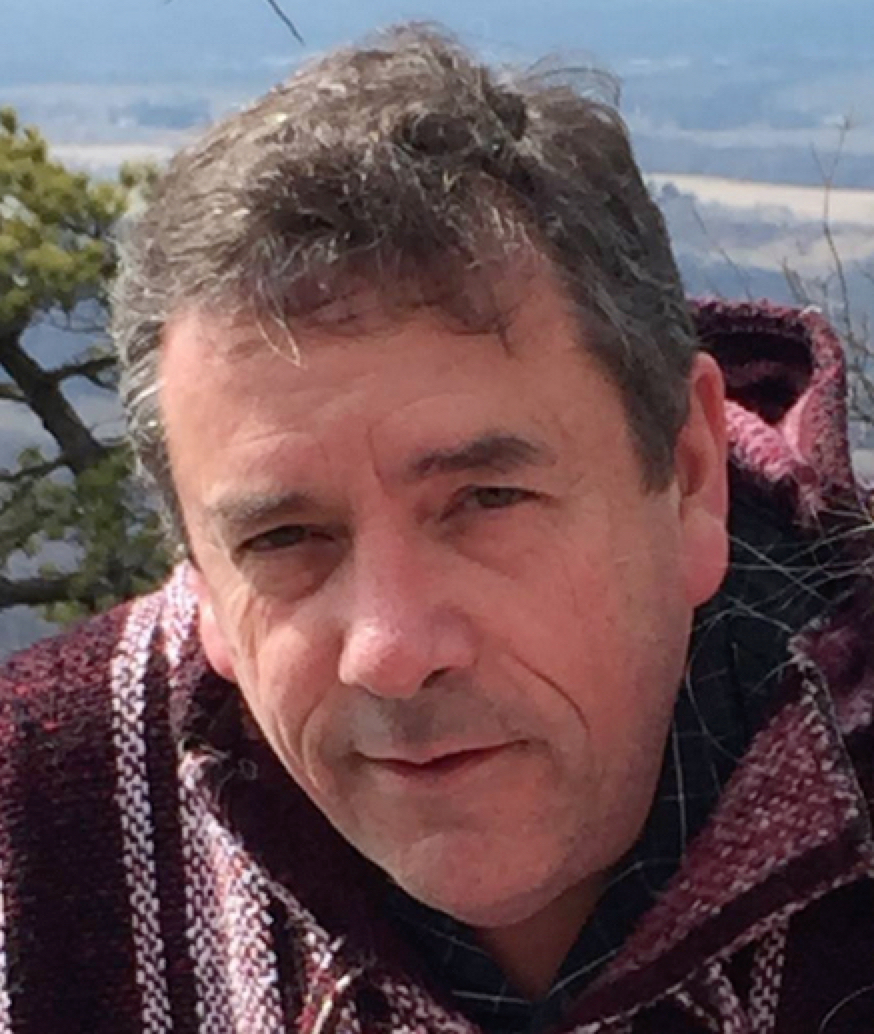 Geoffrey Knauth, President and Treasurer
GPG key: 2C31 130B F7D5 A459 AFF2 A3F3 C9DF FE4A 33AA 52D9
Geoffrey is an independent software contractor, has worked as a programmer, senior associate, systems engineer, and systems analyst at various companies and has contributed to the GNU Objective-C project. He is fluent in Russian and French and has a working knowledge of German, which helps him maintain relationships with computer scientists, mathematicians, and physicists of the Russian Academy of Sciences and with United States economists, scientists, and agencies. He holds a BA in Economics from Harvard University and is the treasurer of the FSF.
Gerald J. Sussman, Professor of Electrical Engineering at MIT
Gerald has been involved in artificial intelligence research at MIT since 1964. He co-authored Structure and Interpretation of Computer Programs and Structure and Interpretation of Classical Mechanics and is the recipient of numerous awards, including ACM's Karl Karlstrom Outstanding Educator Award and the Amar G. Bose award for teaching. He is a fellow of numerous institutions including the Institute of Electrical and Electronics Engineers, the American Association for the Advancement of Science, the American Association for Artificial Intelligence, the ACM, the American Academy of Arts and Sciences and the New York Academy of Arts, and Sciences.
Henry Poole, founder of CivicActions
Henry Poole is an Internet strategist with three decades' experience in information technology and more than a decade's with online communities and commerce. He was the first technologist to set up a blog for a member of the US House of Representatives. He has presented at conferences in Europe and in the US, and was the technical editor of Demystifying Multimedia. He co-founded CivicActions, a grassroots campaign technology consulting firm in 2004, helping provide network-centric free software technology solutions focusing on transforming the world.
Ian Kelling
Ian holds a bachelor's degree in computer science and is a continuous user, developer, and advocate for free software. His past experience working as a software developer for proprietary software companies, while using, learning, and contributing to GNU/Linux on his own time, solidified his personal belief in complete software freedom. He now works exclusively on GNU/Linux. He has contributed to pieces of free software like GNU Emacs, community efforts like the Free Software Directory and others, and has been a speaker at the Seattle GNU/Linux conference (SeaGL). Ian joined the Free Software Foundation in 2017, where he is a senior systems administrator and the FSF union steward.
Odile Bénassy
Odile uses only free software since the nineties and works as a free software developer. She has been active in French volunteer groups like association APRIL and Aful, Parinux, Ofset and the Rencontres Mondiales du Logiciel Libre.
Richard M. Stallman
GPG key: 6781 9B34 3B2A B70D ED93 2087 2C64 64AF 2A8E 4C02
Richard Stallman founded the free software movement in 1983 when he announced he would develop the GNU operating system, a Unix-like operating system meant to consist entirely of free software. He has been the GNU project's leader ever since. In October 1985 he started the Free Software Foundation.
Since the mid-1990s, Stallman has spent most of his time in political advocacy for free software. Before that, Richard developed a number of widely used programs that are components of GNU.
Stallman pioneered the concept of copyleft, and is the main author of the GNU General Public License, the most widely used free software license.
Stallman graduated from Harvard in 1974 with a BA in physics. During his college years and after, he worked as a staff hacker at the MIT Artificial Intelligence Lab, learning operating system development by doing it. He wrote the first extensible Emacs text editor there in 1975.
Voting members
About the distinction between voting and board members
Geoffrey Knauth
Gerald J. Sussman
Henry Poole
Ian Kelling
Odile Bénassy
Richard M. Stallman
Alexandre Oliva
Board governance information: