Osama Khalid
by sdubois Contributions
—

Published on

Aug 12, 2010 11:49 AM
Osama Khalid is a high school student and free software developer. Osama explains his opinions surrounding free software as they relate to the importance of sharing and collaboration in society.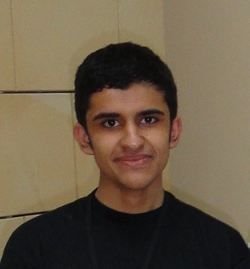 Name:

Osama Khalid

Location:

Riyadh, Saudi Arabia

Company/Organization:

High school student

Project Contributions:

Creator of TinyOgg
Various translation contributions
Contributor to Wikipedia and MediaWiki
"Being part of the free software movement is being part of a very large revolution that will, when we work hard on making it happen, advance the whole world in every aspect.
I think the free software community is an example of democracy in action. The only way for people who use the software to have a word in how it functions, what features it should include and what limits should be on them is when they, as users, have actual choice in that and the ability to change it.
The free software community has a very great role in real life democracy. Many people were denied their rights in real life and the only way for them to survive is when they make use of technology that they control and understand to communicate and reach the world to spread the message of peace and equality without restriction.
Sharing is what binds the community and strengthens it. In every culture there is a tradition of "I am my brother's keeper, I am my sister's keeper" and this cannot be done without sharing what is meant to be shared: culture and human progress.
When we produce a good media player in free software, we will no longer need to write another media player to do the same functionality. Instead, people will focus on improving other parts of multimedia technology that also will only need to be done once. In this very simple way, everyone wins.
To join me and many other teenagers in the free software community, you can participate in the GNU Generation project!"