New York Stock Exchange
by sdubois Contributions
—

Published on

Aug 13, 2010 04:45 PM
NYSE Euronext Inc. operates multiple securities exchanges around the world, most notably the New York Stock Exchange. We spoke with CIO Steve Rubinow and asked him about using free software in this demanding environment.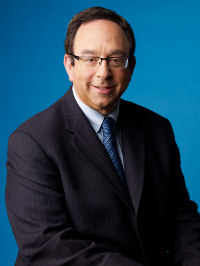 "Exchanges like the NYSE and Euronext are very processing intensive industries. The NYSE stands at the pinnacle of this industry. We process Millions of transactions per second with microsecond latency.
What we have found is that intense transaction rates with low latency are supported by using free software. Although cost is important to us and we have saved money, our reason for using free software is that it is the best solution for what we are trying to do. The whole industry is moving this way. We have used various forms of proprietary Unix and decided after a while to move to GNU and Linux. We have also found that many of the vendors that we work with were writing their programs with this platform as their priority.
Our needs are unique, so the freedom to adapt or change the software is important, but only in minor ways. What is essential is that the software we are using is well supported, and it is.
We use many other free software utilities and develop utilities in-house. One example is Puppet, a server automation and configuration tool we use.
We also look to employ people who have a background in free software and we train others to use it. There are people in our organization who are attuned to the free software community's efforts and who participate in such projects."