Michael Stenta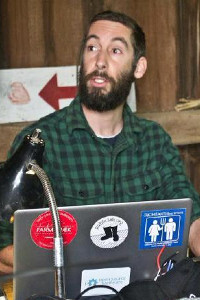 Name:

Michael Stenta

Location:

Northeast US

Company/Organization:

Project Contributions:

Lead developer
John F. Kennedy once said that a farmer is "the only person in our economy who buys everything at retail, sells everything at wholesale, and pays the freight both ways."
This exploitation has extended into the age of data, where corporate agriculture tech giants sell proprietary software to farmers that funnel enormous amounts of valuable data into closed and proprietary databases, which is then used to sell more seed, inputs, and hardware back to the farmers. Free software offers a way to give back control to the people in this economy who produce valuable resources like food, and the environmental and agricultural knowledge surrounding it.
Working together, we can ensure that this knowledge is put toward the benefit of everyone, not just a small set of large company shareholders. This is how we will achieve true sustainability in the coming centuries.