Marina Zhurakhinskaya
by sdubois Contributions
—

Published on

Aug 12, 2010 10:36 AM
Marina is a senior software engineer at Red Hat and has been involved in free software development for quite some time. She shares with us her opinions about the importance of software freedom and how to get more women involved in the free software community.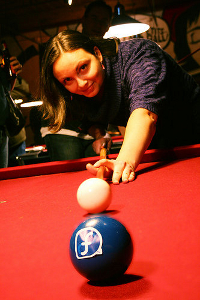 Name:

Marina Zhurakhinskaya

Location:

Boston, MA

Company/Organization:

Senior Software Engineer working on GNOME desktop at Red Hat

Project Contributions:

GNOME Shell, GNOME Outreach Program for Women
"Creating Free Software means that the code, the creative process, and the product are immediately available to other people for their use, feedback, and collaboration. I think this is an ideal way to share my experiences and learn from the experiences of others. In this way, we can create new technologies faster.
People who work on Free Software are enthusiastic about their work in the first place, which means that they are usually knowledgeable, productive, and willing to help. That's a great community to work in.
I think it is important that people in the world feel connected to each other and share the same goals. Free Software brings the world together because all one needs to be able to contribute to Free Software is an internet connection. In this way, ideas evolve faster in the global community and we can be more effective in addressing the needs of different people around the world.
Free Software is an important social movement and a welcoming community. Working on Free Software is varied and rewarding and is impacting usability, accessibility, and access to computers in poor communities.
Because women are less likely to have a social circle that would encourage them to get involved in Free Software, we need to be more active in reaching out to women. Many Free Software projects are developing resources that connect women with mentors and offer a supportive community for getting involved. Be sure to check out these resources!"