Karen Sandler
by sdubois Contributions
—

Published on

Aug 10, 2010 11:59 AM
Karen Sandler of the Software Freedom Law Center gives us insight into how she first got involved in free software.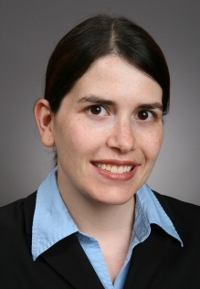 Name:

Karen Sandler

Location:

New York City, New York

Company/Organization:

Software Freedom Law Center (SFLC)

Project Contributions:

I am the General Counsel at the SFLC where I contribute legal advice to a wide range of free software projects. Most recently, I published an article with SFLC that explains why free software is critical on implantable medical devices.
Free software tends to be better and safer software over time. And the stronger the collaborative community the better the software becomes. I am regularly inspired by the ideological and practical aspects of free software. I'm proud to support free software developers so they don't need to get mired down in legal issues.
In my recent paper about the software on implantable medical devices, we show that software that is shared and can be reviewed by everyone is significantly safer and more robust over time than proprietary software. If there are bugs, they're more likely to get fixed faster. I have a pacemaker, and it terrifies me that I can't look at the source code that is literally connected to my heart.
There are so many wonderful free software programs - I refuse to choose a favorite! I'd probably say that Pidgin, OpenOffice.org and Firefox are the ones that I show to people who are new to free software to help them understand what free software is about. Those applications are the ones that resonate with new users and so to me are a really useful advocacy tool.