Christopher Blizzard
by sdubois Contributions
—

Published on

Aug 17, 2010 10:46 AM
Christopher Blizzard of the Mozilla Project explains his views towards the importance of free software in a society increasingly dependent on computers.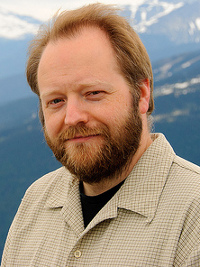 Name:

Christopher Blizzard

Location:

Mountain View, CA

Company/Organization:

Project Contributions:

Firefox: Developer Advocate & Evangelist, Product and Platform Manager.
"My first operating system relationship was built on Free Software. I grew up with radical transparency in my computing life - that's hard to grow away from.
Computing is an increasingly important part of the way that we create our lives - online and off. The rights that we enjoy in society are - more and more - closely tied with how we interact with software and hardware. How we communicate, what we can do with the devices that we think we own, how businesses are allowed to operate with each other. These issues are increasingly fundamental and software is the canary in the coal mine and reflects the overall health of the way our society operates. If men can not gather together to work on something they love and make something new, what does it say about the overall health of our society? If men are not allowed to innovate and create the world they want, are we really able to create a better world for our children?
This might sound lofty, but it's meant to be. Software is in everything now. Fundamental issues of freedom in software are fundamental issues in our lives, even if most people can't see it.
I spend most of my time and energy working on Firefox because it's the gateway to the world's most important platform: the web, but also because it offers the chance for people who are on proprietary platforms to be exposed to the best of what Free Software can offer.
I think that any organization that cares about the larger economy of software, as well as wants to be able to have a say in the future of the software they use, knows that free software is the logical choice."
Photo copyright Johnath. Licensed under the Creative Commons Attribution-Share Alike 2.0 Generic license.