Alper Atmaca
Alper is first and foremost a free software advocate, as well as a lawyer in criminal and labor law. Ze is involved in the protection of personal data (GDPR-related) in both legal and civil society.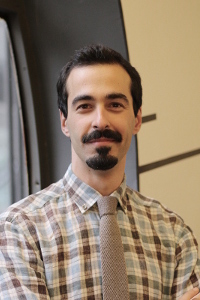 Name:

Alper Atmaca

Location:

Istanbul, Turkey

Company/Organization:

Project Contributions:

ÖzgürKon, Hackerspace Istanbul, and instructor on Free Software Camps. More information on projects from Özgür Yazılım Derneği.
The tailor who cannot repair their own clothes
This is an old expression in Turkish, dedicated to anyone who does not or can not deal with their own problems. This metaphor became a reality in today's tools' ever-expanding lack of freedom. A needle that refuses to go through certain fabric is as ridiculous as today's computing restrictions. But we laugh about the former, and continue to use the latter.
As a law professional who works in criminal and data protection cases mainly, I see this is truer everyday. It is generally accepted that a law office runs on overpriced, hyped nonfree software. That expectation drives an unwarranted standardization of tools that do not necessarily drive the client's best interest in law spheres.
There isn't a day that goes by that a client doesn't come for a consultation about their privacy/security with remarks of care to their user freedom, yet they get amazingly puzzled when they hear that their attorney uses free software to protect them. "How am I supposed to send you X?" are the kinds of questions in my daily routine. As a side job, I maintain free systems to help my clients to send X or to write Y without sending it to anyone else. I recall so many meetings where I could not help myself, and started advising on technical solutions to my client's problems. To their amazement, every tool I suggest is free (as in freedom). The first thing that often comes to their mind is that it will cost them nothing. After that phase, the educational part hits:
Four freedoms,
Struggle for a free future,
Self-determination, etc.
I am proud to have had some clients who became even fiercer freedom advocates than I am.
Software freedom is not isolated from life. Winning the freedom of one corner paves the way to another. Even if the struggle sometimes feels awkward.