The "race to mediocrity" of the phone market has ended. Phones need real features to stand out. Phones, in fact, aren't phones anymore. They are small mobile computers that can also make phone calls.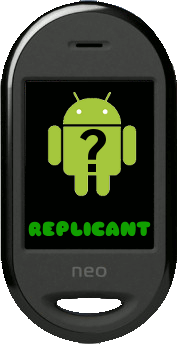 Is a phone like the OpenMoko FreeRunner, running the free-Android stack, Replicant, the answer to our search?
At present, there are no phones readily available for the user, that offer software freedom, whilst retaining the reliability and usability such a device would require. However, we will soon be able to have all the convenience of a mobile computer that also makes phone calls. The Neo FreeRunner showed us a first glimpse of the promise of a free-software phone, being developed in cooperation with the same worldwide community responsible for the GNU/Linux operating system. By working together for free software, software developers who share their work can build on the work of people who came before them to make new, empowering devices.
We have a choice
While the FreeRunner didn't live up to all it could have been, there is still potential — a worldwide community of people working together, rather than a single greedy, dishonest and secretive entity puts us already light-years ahead.
It's time to support a better kind of business — if we want businesses to be ethical, we have to reward the ones that are. By not enriching companies that want to take away our freedom and by rewarding those that respect us, we will be helping to bring about a better future.
Further reading