Posters
Various posters for FSF events, including Richard Stallman speeches and past LibrePlanet conferences.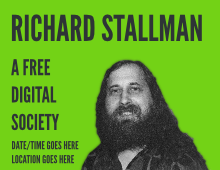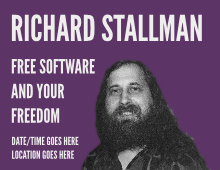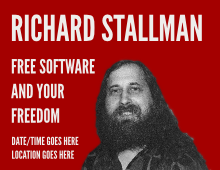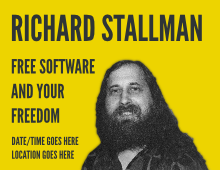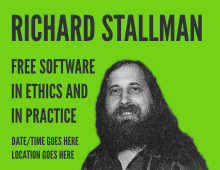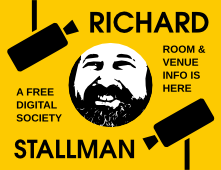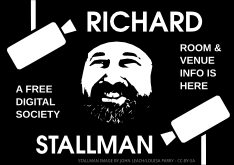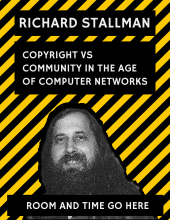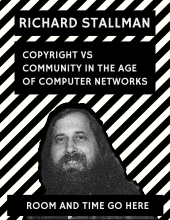 Download Stallman design pack version 1.0
Made a poster for a Stallman event using free software? Email your SVG or other source files to info@fsf.org for inclusion here.
Posters can be modified using Inkscape, and SVG sources are provided.
Poster designs (and cartoon RMS) under
, thanks to Lojoco for Stallman cartoon.
Richard Stallman photograph under