Founded by CEO Patrick McDermott, Libiquity LLC is a privately held New Jersey, USA company that provides world-class technologies which put customers in control of their computing. The company develops and sells electronics products, provides firmware and embedded systems services, and leads the development of the innovative and flexible ProteanOS embedded operating system. More information about Libiquity and its offerings can be found on its Web site at http://www.libiquity.com/.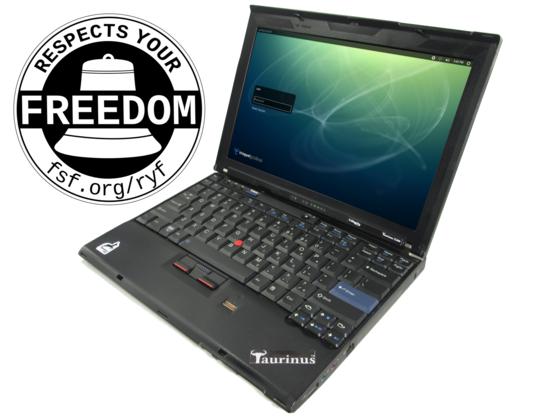 The Taurinus X200 laptop was awarded Respects Your Freedom certification on July 29, 2015. Certification details, including certified source code, will be posted soon.

Purchase product: https://shop.libiquity.com/product/taurinus-x200.