Waag founder Marleen Stikker to keynote LibrePlanet 2022
BOSTON, Massachusetts, USA -- Tuesday, January 25, 2022 -- The Free Software Foundation (FSF) today announced Marleen Stikker as its opening keynote speaker for LibrePlanet 2022. The annual technology and social justice conference will be held virtually on March 19 and 20, 2022, with the theme "Living Liberation."
Attendees can register at libreplanet.org/2022.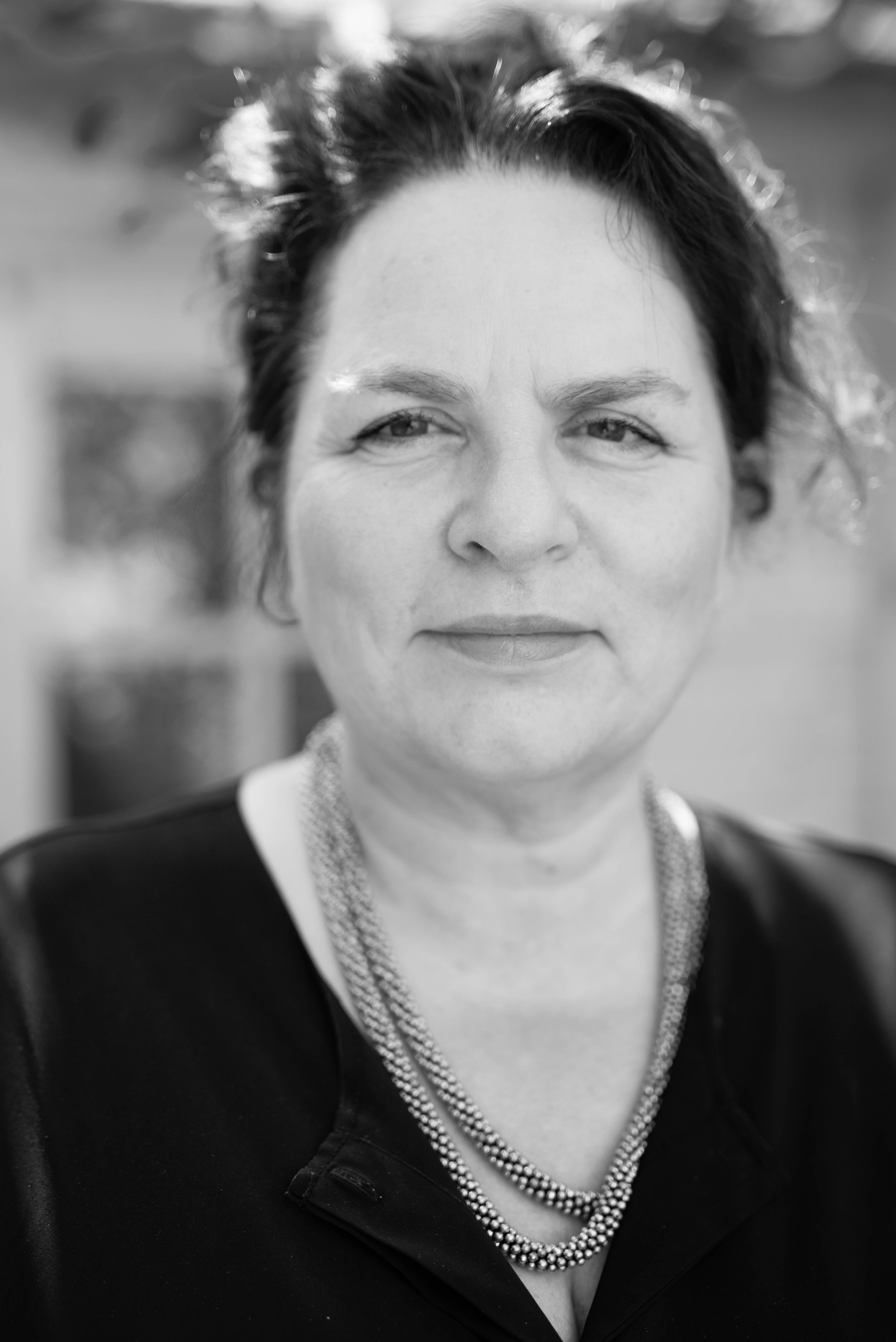 Marleen Stikker is founder of Waag, a social organization and research institute for creative technologies and social innovation. The prolific advocate for free, honest, and inclusive technology, and honorary PhD, is also founder of The Digital City (1993), a group that provides free public access to the Internet in Amsterdam, and author of the book "Het Internet is Stuk" (The Internet is Broken).
Regarding Stikker's work, Zoë Kooyman, program manager for the FSF, said, "We're delighted to host Marleen as a keynote at this year's event. She has helped introduce the concepts of free software to many people in her years of activism. Her work is the perfect example of 'Living Liberation.' Everything she does is about creating consciousness and helping direct people to live a freer existence."
Stikker will speak about how Waag's model of the Public Stack proposes an alternative, society-centric way of designing and developing technology. Public Stack advocates for a design of technology with the interests of the public in mind. The program information explains how technology is never just a product, but it's designed to serve the intentions of the creators, and that is not guaranteed to be in the best interest of the public.
She will show how Waag and its partners apply and educate people about the model in various sectors including health, media, and government. The program includes building the capacities of citizens, initiating education to instill critical thinking in technology makers, and the development of data commons. The model also has practical hardware outcomes like Fairphone that the organization helped bring to market. While still containing proprietary software, the phone makes important strides toward the goal of fully free and ethical mobile devices.
Commenting on how her work and the LibrePlanet theme come together, Stikker said, "We need to regain our sovereignty and self-determination in our lives and societies. To achieve that, it's crucial that we don't accept black box technology anymore, but create and use alternatives that put our freedoms at the core. In order to regain our sovereignty, we need to design and develop technology that is based on public values. Waag's Public Stack model makes these values explicit and proposes an approach towards digitalization that serves our societies, not just shareholders' interests."
"The choice of opening keynote not only fits this year's "Living Liberation" theme seamlessly, but also fits the ideas of the new "Freedom Ladder" campaign that the FSF has launched in the past year, and which is aimed at helping people work toward freedom incrementally, one step at a time," said Kooyman. "Marleen Stikker looks at issues that impede people's freedoms or that otherwise pose ethical restrictions, and then finds ways to introduce improvements. She is introducing solution-based critical thinking about technology in all the places that matter, whether in education, government, the shelves of your local bookstore, or in direct replacement of your mobile phone to create a higher level of freedom."
The FSF will announce further keynote speakers before the start of the online conference, and the full LibrePlanet 2022 schedule is expected soon. Thousands of people have attended LibrePlanet over the years, some in person, and in the last two years by tuning into the fully free virtual event. LibrePlanet has welcomed visitors from up to fifteen countries each year, and individuals from many others participate online. The conference's video archive contains talks recorded throughout the conference's history, including keynote talks by Edward Snowden and Cory Doctorow.
About LibrePlanet
LibrePlanet is the annual conference of the Free Software Foundation. Over the last decade, LibrePlanet has blossomed from a small gathering of FSF associate members into a vibrant multi-day event that attracts a broad audience of people who are interested in the values of software freedom. LibrePlanet 2022 will be held on March 19 and 20, 2022, online. To receive announcements about LibrePlanet 2022, visit https://libreplanet.org/conference and sign up for the email updates in the entry field at the top-right of the page..
Registration for LibrePlanet: "Living Liberation" is open. Attendance is free of charge to FSF associate members and students.
For information on how your company can sponsor LibrePlanet or have a virtual table in our exhibit hall, email campaigns@fsf.org.
About the Free Software Foundation
The Free Software Foundation, founded in 1985, is dedicated to promoting computer users' right to use, study, copy, modify, and redistribute computer programs. The FSF promotes the development and use of free (as in freedom) software -- particularly the GNU operating system and its GNU/Linux variants -- and free documentation for free software. The FSF also helps to spread awareness of the ethical and political issues of freedom in the use of software, and its Web sites, located at https://www.fsf.org and https://www.gnu.org, are an important source of information about GNU/Linux. Donations to support the FSF's work can be made at https://donate.fsf.org. Its headquarters are in Boston, MA, USA.
MEDIA CONTACT
Zoë Kooyman
Program Manager
Free Software Foundation
+1 (617) 542 5942
campaigns@fsf.org

Image by Jimena Gauna, Waag, 2022, licensed under Creative Commons Attribution 4.0 International license (CC BY-NC-ND 4.0).