Talos II Mainboard and Talos II Lite Mainboard now FSF-certified to Respect Your Freedom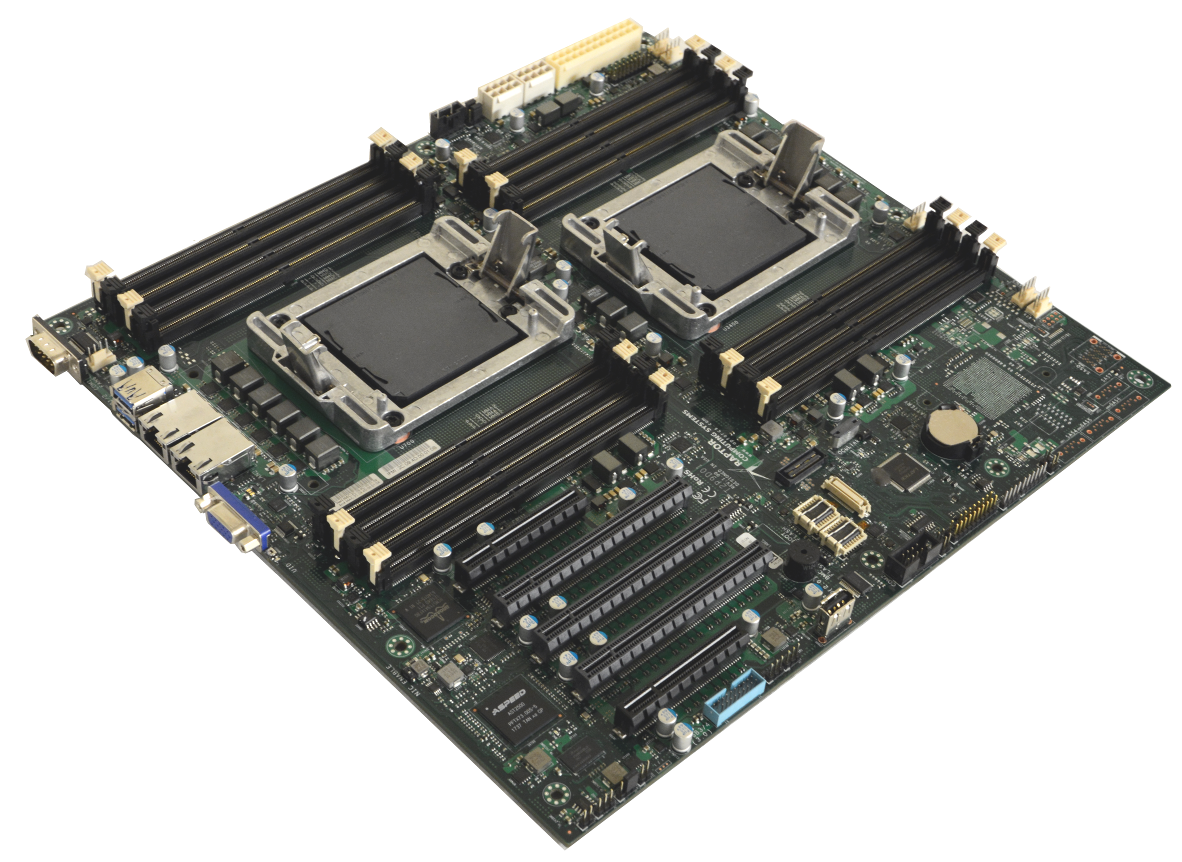 BOSTON, Massachusetts, USA -- Thursday, November 7th, 2019 -- The Free Software Foundation (FSF) today awarded Respects Your Freedom (RYF) certification to the Talos II and Talos II Lite mainboards from Raptor Computing Systems, LLC. The RYF certification mark means that these products meet the FSF's standards in regard to users' freedom, control over the product, and privacy.
While these are the first devices from Raptor Computing Systems to receive RYF certification, the FSF has supported their work since 2015, starting with the original Talos crowdfunding effort. Raptor Computing Systems has worked very hard to protect the rights of users.
"From our very first products through our latest offerings, we have always placed a strong emphasis on returning control of computing to the owner of computing devices -- not retaining it for the vendor or the vendor's partners. We hope that with the addition of our modern, powerful, owner-controlled systems to the RYF family, we will help spur on industry adoption of a similar stance from the many silicon vendors required to support modern computing," said Timothy Pearson, Chief Technology Officer, Raptor Computing Systems, LLC.
These two mainboards are the first PowerPC devices to receive certification. Several GNU/Linux distributions endorsed by the FSF are currently working towards offering support for PowerPC platform.
"These certifications represent a new era for the RYF program. Raptor's new boards were designed to respect our rights, and will open up new possibilities for free software users everywhere," said the FSF's executive director, John Sullivan.
The Talos II and Talos II Lite also represent an interesting first in terms of reproducible builds. When two people compile the same code, the resulting object code usually differs slightly because of variables like build timestamps and other differences affecting the object code. Making it so users can independently reproduce exactly the same builds for important free software programs makes it so that anyone can distribute the builds with more certainty that they do not contain hidden malware. For the Talos II, the FSF was able to reproduce the build that is loaded onto the FPGA chip of the board that was tested, and will include the checksum of that build along with the source code we publish.
"We want to congratulate Raptor Engineering on this, and we encourage vendors to ship more reproducible builds, which we will be happy to reproduce as part of the RYF certification," said the FSF's senior system administrator, Ian Kelling.
To learn more about the Respects Your Freedom certification program, including details on the certification of these Raptor Computing Systems devices, please visit https://ryf.fsf.org.
Retailers interested in applying for certification can consult https://ryf.fsf.org/about/criteria.
About the Free Software Foundation
The Free Software Foundation, founded in 1985, is dedicated to promoting computer users' right to use, study, copy, modify, and redistribute computer programs. The FSF promotes the development and use of free (as in freedom) software -- particularly the GNU operating system and its GNU/Linux variants -- and free documentation for free software. The FSF also helps to spread awareness of the ethical and political issues of freedom in the use of software, and its Web sites, located at https://fsf.org and https://gnu.org, are an important source of information about GNU/Linux. Donations to support the FSF's work can be made at https://donate.fsf.org. Its headquarters are in Boston, MA, USA.
More information about the FSF, as well as important information for journalists and publishers, is at https://www.fsf.org/press.
About Raptor Computing Systems, LLC
Raptor Computing Systems, LLC is focused on developing and marketing user-controlled devices.
Media Contacts
Donald Robertson, III
Licensing and Compliance Manager
Free Software Foundation
+1 (617) 542 5942
licensing@fsf.org

Raptor Computing Systems, LLC sales@raptorcs.com

Image of Talos II by Raptor Computing Systems, LLC Copyright 2018 licensed under CC-BY-SA 4.0.