PRESS: Guardian Project's Nathan Freitas to keynote LibrePlanet 2021
BOSTON, Massachusetts, USA -- Wednesday, February 17, 2021 -- The Free Software Foundation (FSF) today announced Guardian Project director Nathan Freitas as its second keynote speaker for LibrePlanet 2021. The annual technology and social justice conference will be held online on March 20 and 21, 2021, with the theme "Empowering Users."
Visit the conference Web site at https://libreplanet.org/2021/.
Attendees are encouraged to register at https://libreplanet.org/2021/register/.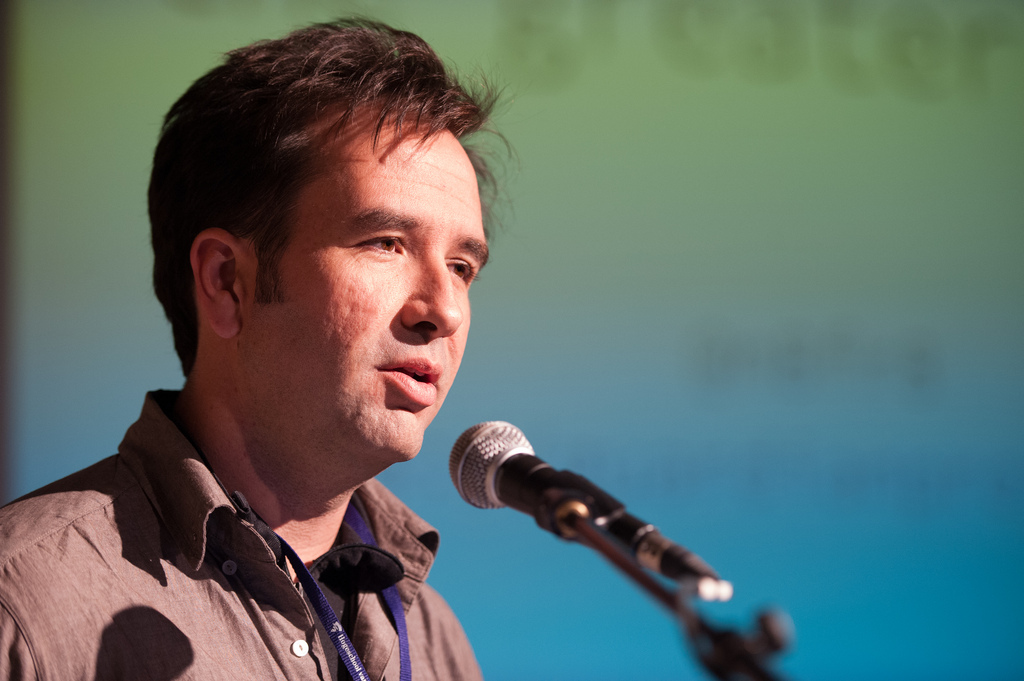 Founded by Freitas, Guardian Project is most known for its Orbot app, which allows the anonymity-preserving proxy Tor to be easily used on mobile phones running Android. Freitas also collaborated with past LibrePlanet keynote speaker Edward Snowden on the Haven app, which is used as an off-grid solution to detect breaches or intrusions into a physical space, protecting those who are at the highest risk of surveillance and personal danger.
When asked to comment on this year's conference theme of "Empowering Users," Freitas stated, "In today's world, the 'user' might be a developer in search of a better way to secure the data and communications of their app, a human rights organization protecting their network of advocates and activists, or simply a person trying to gain back a bit of privacy and dignity online. Rather than offer packaged, off the shelf 'Privacy Plus Pro' black box solutions, we must integrate privacy and security into the entire ecosystem of technology."
At this year's LibrePlanet conference, Freitas will discuss his experience bringing freedom and privacy to Android users in the form of programs including Tor, GNU Privacy Guard (GnuPG), and FFmpeg, in addition to his work leading the Guardian Project as it delivered free, privacy-protecting apps like Orbot, OnionBrowser, and Haven to millions of users around the world. Freitas says, "We at Guardian Project have been pretty busy for the last decade. Through ups and downs, iterations and improvements, we have a lot of interesting stories to tell about where we've been, and where we are headed."
Zoë Kooyman, program manager for the FSF, said, "Nathan Freitas is the ideal speaker to be keynoting on the theme 'Empowering Users,' because his work has done just that. Giving back autonomy to users of mobile phones through free software apps that protect their privacy and freedom is imperative to the future of free software. We're proud to have Nathan join our lineup this year."
Two more keynote speakers, along with the full schedule, will be announced in the coming days.
Thousands of people all over the world have attended LibrePlanet over the years, and although the novel coronavirus pandemic forced the FSF to hold LibrePlanet 2020 remotely, an engaging conference was held without compromising the FSF's principles of software freedom. Hundreds of recorded talks from past years of the conference can also be viewed in the LibrePlanet video library, providing a wealth of information on free software advocacy, development, and the free software community itself.
About LibrePlanet
LibrePlanet is the annual conference of the Free Software Foundation. Over the last decade, LibrePlanet has blossomed from a small gathering of FSF associate members into a vibrant multi-day event that attracts a broad audience of people who are interested in the values of software freedom. LibrePlanet 2021 will be held remotely on March 20 and 21, 2021. To sign up for announcements about LibrePlanet 2021, visit the Web site. To discuss LibrePlanet topics or to get involved, join the discussion list.
Registration for LibrePlanet 2021: "Empowering Users" is open. Attendance at the Supporter level is free of charge for FSF associate members and students.
For information on how your company can sponsor LibrePlanet or participate in the virtual exhibit hall, email campaigns@fsf.org.
Keynotes at LibrePlanet 2020 included Internet Archive founder Brewster Kahle, Public Lab executive director Shannon Dosemagen, and a panel of young free software hackers: Alyssa Rosenzweig, Taowa, and Erin Moon.
About the Free Software Foundation
The Free Software Foundation, founded in 1985, is dedicated to promoting computer users' right to use, study, copy, modify, and redistribute computer programs. The FSF promotes the development and use of free (as in freedom) software -- particularly the GNU operating system and its GNU/Linux variants -- and free documentation for free software. The FSF also helps to spread awareness of the ethical and political issues of freedom in the use of software, and its Web sites, located at https://www.fsf.org and https://www.gnu.org, are an important source of information about GNU/Linux. Donations to support the FSF's work can be made at https://donate.fsf.org. Its headquarters are in Boston, MA, USA.
More information about the FSF, as well as important information for journalists and publishers, is at https://www.fsf.org/press.
MEDIA CONTACT
Zoë Kooyman
Program Manager
Free Software Foundation
+1 (617) 542 5942
campaigns@fsf.org

Photo Courtesy Martin Risseeuw