FSF celebrates forty years of GNU with a hackday for families, hackers, and hackers-to-be
BOSTON, Massachusetts, USA -- Wednesday, September 27, 2023 -- Today, the GNU Project turned forty years old. To celebrate this, the Free Software Foundation (FSF) is hosting a hack day for families, students, and anyone interested in hacking.
On September 27, 1983, Richard M. Stallman announced the development of the GNU operating system and thereby initiated the global free software movement. Today, the GNU operating system is entirely composed of free software, i.e. it gives the user the freedom to use, study, modify, and share it. GNU, usually combined with the kernel Linux, enables millions of people everyday around the world -- including entire governments -- to operate their computers in freedom.
FSF executive director Zoë Kooyman stresses that the FSF and the GNU Project's values of freedom, community, sharing, and learning are as important today as they were forty years ago. Kooyman says, "To use free software is to make an ethical choice asserting the right to learn and share what we learn with others. We are delighted to see that over the past forty years, the free software movement has become a blueprint for a society where we share our knowledge in a way that others can build upon and enjoy."
The FSF is the fiscal sponsor of the GNU operating system, and the organization spreads awareness of, and advocates for, software freedom.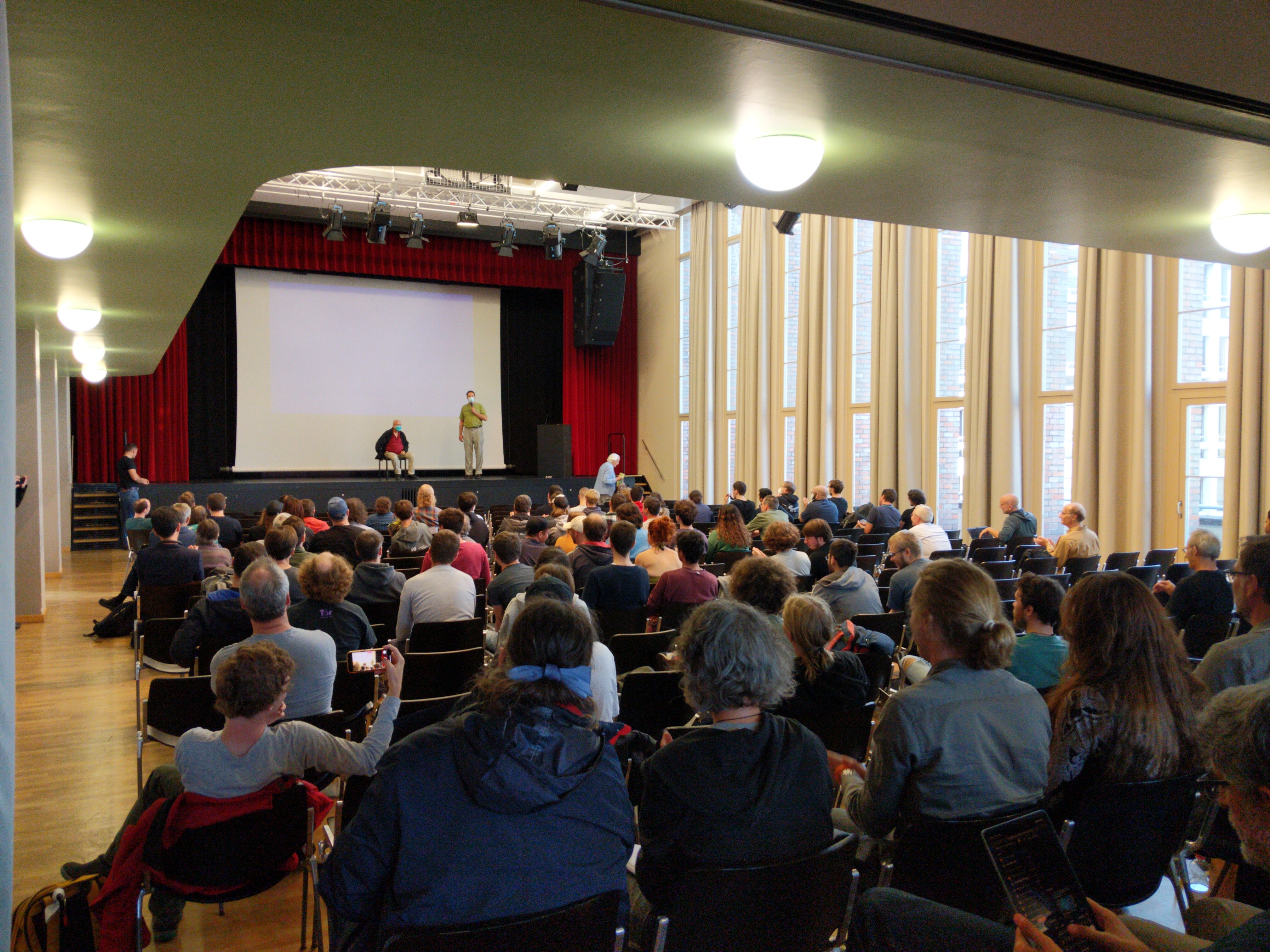 To celebrate the fortieth anniversary of the GNU Project, the FSF is hosting a hackday for families, students, and anyone interested in hacking on October 1st, at its Boston office. Activities will include a music and code workshop for kids, an introduction to the command line, and a demonstration of how to flash the free boot firmware GNU Boot on a laptop. Advanced hackers are invited to come and work independently as well.
"This will be a day for advanced hackers and hackers-to-be, kids and grown-ups alike. Attendees can learn the basics of hacking or just hang out with others while working on their own project," says FSF program manager and event organizer Miriam Bastian.
The celebration will be held at the FSF's headquarters, located at 51 Franklin Street, Fifth Floor, Boston, MA 02110, USA.
Boston is not the only location of celebrations. The GNU Project celebrated its fortieth anniversary with a hacker meeting in Switzerland today, which featured presentations about various GNU packages, hacking, and making new releases. Among the speakers were important figures such as Richard Stallman, the founder of GNU; Free Software Award winner Sébastien Blin of GNU Jami; and several GNU webmasters.
About the Free Software Foundation
The Free Software Foundation, founded in 1985, is dedicated to promoting computer users' right to run, edit, share, contribute to, and redistribute computer programs. The FSF promotes the development and use of free (as in freedom) software -- particularly the GNU operating system and its GNU/Linux variants -- and free documentation for free software. The FSF also helps to spread awareness of the ethical and political issues of freedom in the use of software, and its Web sites, located at https://fsf.org and https://gnu.org, are an important source of information about GNU/Linux. Donations to support the FSF's work can be made at https://donate.fsf.org.
More information about the FSF, as well as important information for journalists and publishers, is at https://www.fsf.org/press.

About the GNU operating system and Linux
In September 1983, Richard Stallman announced the plan to develop a free software Unix-like operating system called GNU. GNU is the only operating system developed specifically for the sake of users' freedom. See https://www.gnu.org/gnu/the-gnu-project.html.
In 1992, the essential components of GNU were complete, except for one, the kernel. When in 1992 the kernel Linux was re-released under the GNU GPL, making it free software, the combination of GNU and Linux formed a complete free operating system, which made it possible for the first time to run a PC without non-free software. This combination is the GNU/Linux system. For more explanation, see https://www.gnu.org/gnu/gnu-linux-faq.html.
Media Contacts
Miriam Bastian
Program Manager
Free Software Foundation
+1 (617) 542 5942
campaigns@fsf.org

Illustration Copyright © 2023 Free Software Foundation, Inc., licensed under Creative Commons Attribution 4.0 International license.