FSF announces new executive director
BOSTON, Massachusetts, USA -- Monday, March 7th, 2011 -- The Free Software Foundation (FSF) today announced the appointment of John Sullivan as its new executive director.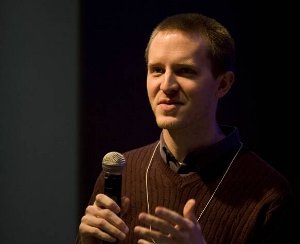 The appointment follows the departure of Peter T. Brown, who has been the Foundation's executive director since 2005. Brown shares his reflections on the change in a blog post at http://www.fsf.org/blogs/community/peterb.
Sullivan, who has worked at the FSF since 2003 and has been the operations manager since 2007, said, "I'm looking forward to working closely with FSF president Richard Stallman and our board to advance the goals of the free software movement. I'm very thankful to Peter for his effective leadership in our advocacy campaigns and in our efforts to build resources for free software."
About the challenges and opportunities ahead, Sullivan added, "I'm especially interested in our projects to promote free software adoption in public and educational institutions, in doing what we can to make GNU and the rest of the free software movement a welcoming, positive place for everyone, and in standing up to bullying from companies who think they should be able to take freedom from individuals in order to make a buck — such as Apple and Microsoft locking free software out of their mobile application stores; Sony prosecuting people for installing free software on hardware in their own homes; and Adobe, MPEG-LA and others trying to erect toll gates at the entrance to the free Web. The FSF will continue the work it has been doing for over 25 years, to move us toward a free society with free software."
About the Free Software Foundation
The Free Software Foundation, founded in 1985, is dedicated to promoting computer users' right to use, study, copy, modify, and redistribute computer programs. The FSF promotes the development and use of free (as in freedom) software — particularly the GNU operating system and its GNU/Linux variants — and free documentation for free software. The FSF also helps to spread awareness of the ethical and political issues of freedom in the use of software, and its Web sites, located at fsf.org and gnu.org, are an important source of information about GNU/Linux. Donations to support the FSF's work can be made at http://donate.fsf.org. Its headquarters are in Boston, MA, USA.
Media Contacts
Matt Lee
Campaigns Manager
Free Software Foundation
+1 (617) 542 5942 x24
campaigns@fsf.org
###