Free Software Foundation targets Microsoft's smart assistant in new campaign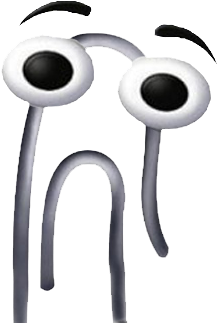 BOSTON, Massachusetts, USA -- Wednesday, April 1, 2020 -- Today, the Free Software Foundation (FSF) announced plans to follow up their recent campaign to "upcycle" Windows 7 with another initiative targeting proprietary software developer Microsoft, calling on them to Free Clippy, their wildly popular smart assistant. Clippy, an anthropomorphic paperclip whose invaluable input in the drafting of documents and business correspondence ushered in a new era of office productivity in the late 1990s, has not been seen publicly since 2001. Insider reports suggest that Clippy is still alive and being held under a proprietary software license against its will.
The FSF is asking its supporters to rally together to show their support of the industrious office accessory. Commenting on the campaign, FSF campaigns manager Greg Farough stated: "We know that Microsoft has little regard for its users' freedom and privacy, but few in our community realize what little regard they have for their own digital assistants. Releasing Clippy to the community will ensure that it's well taken care of, and that its functions can be studied and improved on by the community."
Undeterred by comments that the campaign is "delusional" or hopelessly idealistic, the FSF staff remains confident that their call to free the heavy-browed stationery accessory will succeed. Yet upon reaching out to a panel of young hackers for comment, each responded: "What is Clippy?"
It's our hope that a little outlandish humor can help others get through increasingly difficult and uncertain times. In lieu of showing your support for Clippy, please consider making a small donation to a healthcare charity or, if you like, the FSF.
Media Contact
Jonathan Tuttle
Office Manager
Free Software Foundation
+1 (617) 542 5942
campaigns@fsf.org