Free Software Foundation announces new executive director, Zoë Kooyman
BOSTON, Massachusetts, USA -- Tuesday, March 1, 2022 -- The Free Software Foundation (FSF), a nonprofit with a worldwide mission to promote computer user freedom, today announced the appointment of Zoë Kooyman as executive director of the FSF.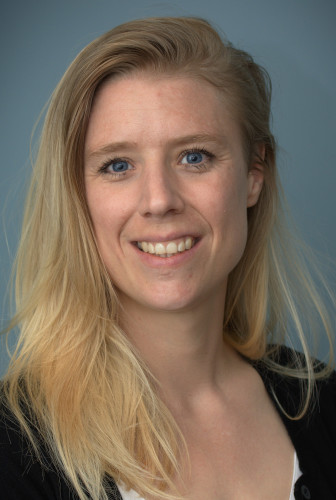 Kooyman was appointed by the FSF board following a careful selection process that included a review by a FSF staff committee and evaluation criteria such as management, fundraising, business and finance, legal, and technical skills. She succeeds John Sullivan, who served as executive director for twelve years. Sullivan will remain with the FSF for several months to assist the transition.
"I appreciate the board and staff support, and I am excited to work with them, FSF associate members, and the broader free software community to advance FSF's commitment to user autonomy, freedom, and empowerment," she said. "As technology continues to evolve and our lives increasingly depend on software, software freedom is more relevant than ever to computer users, and to society as a whole."
Kooyman, 38, joined the FSF as program manager in early 2019. She has a diverse background as a highly experienced international project manager and event producer with demonstrated skills in successfully organizing and executing technology and social justice initiatives.
"The executive director is the day-to-day leader of the organization with wide-ranging responsibilities for operations, licensing, projects and events, and recruitment and fundraising. Zoë knows the demands of the position and we have no doubt she will bring great energy and new ideas to the role. Her international experience and perspective will be important in advancing our mission," said FSF president Geoffrey Knauth. Reporting to Sullivan, Kooyman was the lead organizer of LibrePlanet in 2019, 2020, and 2021, moving the event online at the start of the COVID-19 pandemic, while generating new records for submissions and attendance. She also led the development of a series of animated free software awareness videos highlighting important free software issues and oversaw planning and execution for biannual campaigns for the recruitment of associate members and fundraising.
"By successfully managing the details of the FSF's largest and most impactful endeavors for the last three years, Zoë has already established herself as an effective leader in the organization and the free software community," Sullivan said. "She has a calm and collected style of leadership; an exceptional ability to actively engage and learn from different points of view while making difficult decisions; dedication to making user freedom concerns not just topics among technologists but true kitchen table issues; and a vision for how we can help everyone free themselves from broken Big Tech."
Speaking on behalf of the board, Knauth lauded Sullivan's nineteen years of dedicated service to the FSF, including his efforts to professionalize board processes, strengthen staff operations, and grow the organization to more than 5,000 associate members.
"There is no way to do justice to John's value to the organization in just a few sentences," Knauth said. "We will miss his patience, judgement, and ability to always guide staff to bring value and meaning to free software. His meticulous attention helped the Foundation achieve five star ratings year after year from Charity Navigator. He was instrumental in the hiring of exceptional staff like Zoë, and in inspiring her to take on this role. I have no doubt that he will continue to have a positive influence on the free software movement and the FSF as we tackle the challenges ahead."
Kooyman assumes the executive director role following a series of recent steps taken to make the non-profit's governance and board recruitment practices more transparent and participatory, including a new community engagement process that empowers associate members of the FSF to nominate and evaluate candidates for the board of directors for the first time in the organization's 37-year history.
"I want to learn from the community, and will focus on relationship building, and on strengthening the free software movement together," Kooyman said. "Our immediate priority is to convene another successful LibrePlanet conference on March 19 and 20, bringing community activists, domain experts, and other users together to discuss current issues in technology and ethics. With the current and future threats users face, it's critical that we spread the free software message wider than ever before and that we help people understand the steps they can take to defend our user rights and freedom."
About the Free Software Foundation
The Free Software Foundation, founded in 1985, is dedicated to promoting computer users' right to use, study, copy, modify, and redistribute computer programs. The FSF promotes the development and use of free (as in freedom) software -- particularly the GNU operating system and its GNU/Linux variants -- and free documentation for free software. The FSF also helps to spread awareness of the ethical and political issues of freedom in the use of software, and its Web sites, located at https://www.fsf.org and https://www.gnu.org, are an important source of information about GNU/Linux. Donations to support the FSF's work can be made at https://donate.fsf.org. Its headquarters are in Boston, MA, USA.
Registration for the LibrePlanet: "Living Liberation" conference on March 19 and 20 is open. Attendance is free of charge to FSF associate members and students.
MEDIA CONTACT
Greg Farough
Campaigns Manager
Free Software Foundation
+1 (617) 542 5942
campaigns@fsf.org

Image by Ruben Rodriguez. Copyright © 2019, Free Software Foundation, Inc., Licensed under Creative Commons Attribution ShareAlike 4.0 International license.