First LibrePlanet 2020 keynote announcement: Internet Archive founder Brewster Kahle
BOSTON, Massachusetts, USA -- Wednesday, January 15, 2020 -- The Free Software Foundation (FSF) today announced Brewster Kahle as its first keynote speaker for LibrePlanet 2020. The annual technology and social justice conference will be held in the Boston area on March 14 and 15, 2020, with the theme "Free the Future." Attendees can register at https://my.fsf.org/civicrm/event/info?id=87&reset=1.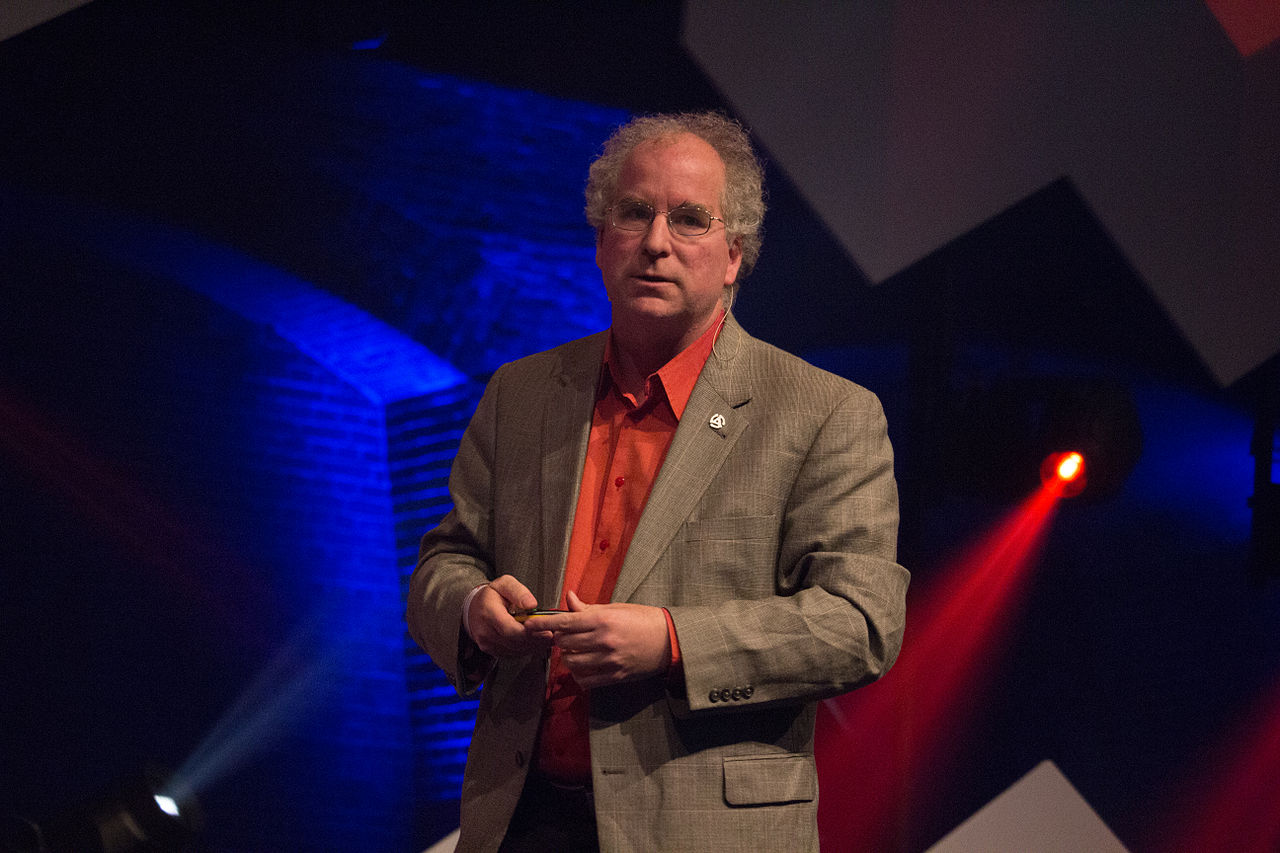 Internet archivist, digital librarian, and Internet Hall of Famer Brewster Kahle has been announced as the first of multiple keynote speakers for the FSF's annual LibrePlanet conference. Kahle is renowned as the founder of the Internet Archive, a nonprofit dedicated to preserving the cultural history of the Web.
With its mission to provide "universal access to all knowledge," the Internet Archive is an inspiration to digital activists from all over the world. Through its "Wayback Machine," the Internet Archive provides historically indexed versions of millions of Web pages. For his work as an Internet activist and digital librarian, Brewster was inducted into the Internet Hall of Fame in 2012.
Commenting on his selection as a LibrePlanet keynote speaker, Kahle said, "Free software is crucial in building a digital ecosystem with many winners. The Internet Archive is completely dependent, as are millions of others, on free software but also free content. I look forward to presenting at LibrePlanet, but mostly from learning from those attending as to where free software is going."
FSF executive director John Sullivan welcomed Kahle's announcement as a keynote speaker by saying, "The Internet Archive plays an important role in our lives, ensuring that Internet users for years to come will be able to view all of the Web exactly as it was at a specific point in history. Our focus at this year's LibrePlanet is to 'free the future,' and Brewster's work reminds all of us that we cannot have a future without a reliable history. The FSF is honored to have Brewster keynoting the conference."
The FSF will announce further keynote speakers before the start of the conference, and the full LibrePlanet 2020 schedule is expected very soon. Thousands of people have attended LibrePlanet over the years: some in person, and some by tuning into the fully free software livestream the FSF has of the event. LibrePlanet has welcomed visitors from up to fifteen countries each year, and individuals from many others participate online. The conference's video archive contains talks recorded throughout the conference's history, including keynote talks by Edward Snowden and Cory Doctorow.
About LibrePlanet
LibrePlanet is the annual conference of the Free Software Foundation. Over the last decade, LibrePlanet has blossomed from a small gathering of FSF associate members into a vibrant multi-day event that attracts a broad audience of people who are interested in the values of software freedom. LibrePlanet 2020 will be held on March 14th and 15th, 2020. To sign up for announcements about LibrePlanet 2020, visit https://lists.gnu.org/mailman/listinfo/libreplanet-discuss.
Registration for LibrePlanet: "Free the Future" is open. Attendance is free of charge to FSF associate members and students.
For information on how your company can sponsor LibrePlanet or have a table in our exhibit hall, email campaigns@fsf.org.
Keynote speakers at LibrePlanet 2019 included Bdale Garbee, who has contributed to the free software community since 1979, and Tarek Loubani, who runs the Glia Project, which seeks to provide medical supplies to impoverished locations. The closing keynote was given by Micky Metts, a hacker, activist and organizer, as well as a member of Agaric, a worker-owned cooperative of Web developers.
About the Free Software Foundation
The Free Software Foundation, founded in 1985, is dedicated to promoting computer users' right to use, study, copy, modify, and redistribute computer programs. The FSF promotes the development and use of free (as in freedom) software -- particularly the GNU operating system and its GNU/Linux variants -- and free documentation for free software. The FSF also helps to spread awareness of the ethical and political issues of freedom in the use of software, and its Web sites, located at https://www.fsf.org and https://www.gnu.org, are an important source of information about GNU/Linux. Donations to support the FSF's work can be made at https://donate.fsf.org. Its headquarters are in Boston, MA, USA.
MEDIA CONTACT
Greg Farough
Campaigns Manager
Free Software Foundation
+1 (617) 542 5942
campaigns@fsf.org

Photo by Vera de Kok © 2015. Licensed under CC-BY-SA 4.0.