libreplanet-2024-cfs-office-hours-2023-11-02
Need help getting your session proposal for LibrePlanet 2024: Cultivating Community in good shape? We're awaiting your questions in the office hour in #LibrePlanet on Libera.chat on Thursday, November 2 at 13:00 EDT.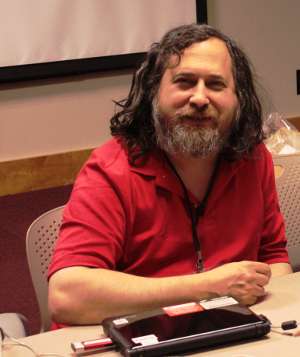 This is a speech by FSF president and founder, Richard M. Stallman.
See a list of all upcoming talks by Richard M. Stallman or help promote the event by downloading posters for Stallman events
The [call for sessions][1] for [LibrePlanet 2024][2] is open until November 17. Would you like to submit a talk but think speaking at a conference, or even submitting a proposal, is intimidating? We have good news for you: some great, experienced speakers are volunteering their time to help out during the CFS office hour on November 2. If you have any questions, comments, ideas for [LibrePlanet 2024][2], if you would like to be part of the LibrePlanet committee, if you need help with your session proposal, or if you would like to just socialize, please come meet with us in our LibrePlanet hour on IRC. [1]: https://www.fsf.org/blogs/community/call-for-sessions-for-libreplanet-2024-cultivating-community-now-open [2]: https://libreplanet.org/2024/ Join #libreplanet on Libera.chat IRC on Thursday, November 2 from 13:00 - 14:00 EDT (17:00 - 18:00 UTC). *Not yet set up for IRC? Please read .* You are also welcome to email to with your session ideas and questions.