"Logiciels Libres et Droits de l'Homme"
Paris, France - La Mutinerie, 29 rue de Meaux, 75019 Paris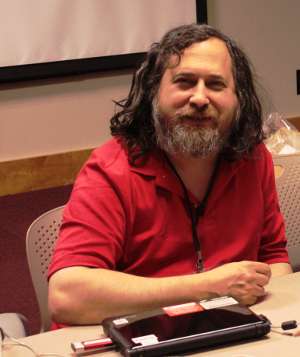 This is a speech by FSF president and founder, Richard M. Stallman.
See a list of all upcoming talks by Richard M. Stallman or help promote the event by downloading posters for Stallman events
When
Jun 28, 2012
from

03:00 PM

to

06:00 PM

Where

Paris, France

Contact Name
Frederic Bardeau
Contact Phone

+33 (0)6 64 63 43 92

Add event to calendar

vCal




iCal
Le mouvement du logiciel libre fait campagne pour les droits et libertés des utilisateurs à coopérer et à contrôler leur informatique. Il a développé le système d'exploitation GNU, le plus souvent utilisé en combination avec le noyau Linux, expressément pour rendre ces libertés possibles.
Veuillez completer notre formulaire de contact, pour que nous puissions vous contacter au sujet d'événements à venir dans la région parisienne.