Free Software and Your Freedom
Vila Velha, Brazil - UVV. cine theater, Rua Comissário José Dantas de Melo, 21 Boa Vista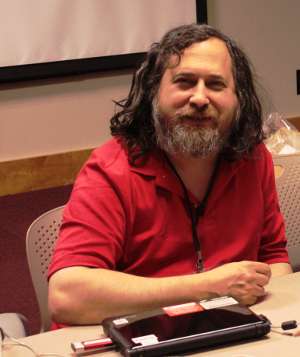 This is a speech by FSF president and founder, Richard M. Stallman.
See a list of all upcoming talks by Richard M. Stallman or help promote the event by downloading posters for Stallman events
Richard Stallman will speak about the goals and philosophy of the Free Software Movement, and the status and history of the GNU operating system, which in combination with the kernel Linux is now used by tens of millions of users world-wide.
Please fill out our contact form, so that we can contact you about future events in Vila Velha.