Copyright vs. Community
Chicago, IL - International House, Assembly Hall, 1414 East 59th Street, University of Chicago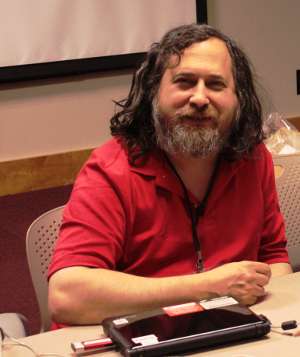 This is a speech by FSF president and founder, Richard M. Stallman.
See a list of all upcoming talks by Richard M. Stallman or help promote the event by downloading posters for Stallman events
When
Apr 02, 2012
from

01:00 PM

to

03:00 PM

Where

Chicago, IL

Contact Name
Katie Casey
Add event to calendar

vCal




iCal
Copyright developed in the age of the printing press, and was designed to fit with the system of centralized copying imposed by the printing press. But the copyright system does not fit well with computer networks, and only draconian punishments can enforce it.
The global corporations that profit from copyright are lobbying for draconian punishments, and to increase their copyright powers, while suppressing public access to technology. But if we seriously hope to serve the only legitimate purpose of copyright--to promote progress, for the benefit of the public--then we must make changes in the other direction.
Please fill out this form, so that we can contact you about future events in and around XXX.