Pour une société numérique libre
Paris, France - Université Paris Diderot, Amphithéâtre Buffon, Rez de Chaussée bas (accès : 15 rue Hélène Brion) 75013 (station Bibliothèque François-Mitterand, ligne 14 et RER C)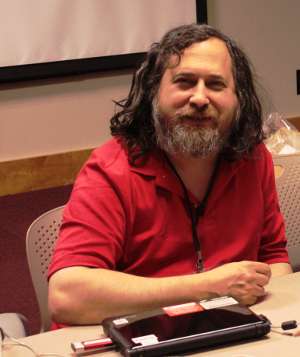 This is a speech by FSF president and founder, Richard M. Stallman.
See a list of all upcoming talks by Richard M. Stallman or help promote the event by downloading posters for Stallman events
Activities directed at ``including'' more people in the use of digital technology are predicated on the assumption that such inclusion is invariably a good thing. It appears so, when judged solely by immediate practical convenience. However, if we also judge in terms of human rights, whether digital inclusion is good or bad depends on what kind of digital world we are to be included in. If we wish to work towards digital inclusion as a goal, it behooves us to make sure it is the good kind.
Please fill out this form, so that we can contact you about future events in and around Paris.