High Priority Free Software Projects
There is a vital need to draw the free software community's attention to the ongoing development work on these particular projects.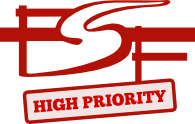 The FSF high-priority projects list serves to foster the development of projects that are important for increasing the adoption and use of free software and free software operating systems. Our list helps guide volunteers and supporters to projects where their skills can be utilized, whether they be in coding, graphic design, writing, or activism. The FSF does not ask to run or control these projects; some of them are in fact GNU projects (and all are welcome to apply), but we are happy to encourage them whether they are done under our auspices or not. We hope that you can find a project here where your skill, energy, and time can be put to good use.
Some of the most important projects on our list are replacement projects. These projects are important because they address areas where users are continually being seduced into using nonfree software by the lack of an adequate free replacement.
We also have a separate list of projects that require reverse engineering and a list of completed high priority projects.
Please email any suggestions you have about the list to campaigns@fsf.org.
(This list is in no particular order.)