Free software replacement for Skype
Skype is a proprietary Voice-over-IP program that uses a proprietary protocol. Skype is seducing free software users into using proprietary software, often two users at a time. Using proprietary phone software means that we can't be sure who is listening in, because we can't see the code.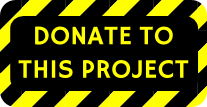 The Chinese government, for example, was found to have been spying on Skype conversations already, and they are probably not the only ones. We do not want to encourage the creation of a Skype compatible client, but instead, we want to encourage you to create, contribute to, or promote the use of free software replacements for Skype, such as Ekiga, and to encourage adoption and use of free VoIP, video, and chat protocols such as SIP and XMPP/Jingle.
Ways to help. Developers are needed to work on the projects developing a free software replacement for Skype. There are a number of such programs, such as Ekiga, Twinkle, Coccinella, QuteCom, and Jitsi. Unfortunately, these programs only replace some of Skype's functionality, and only in some situations. Another promising project is WebRTC, a project to enable rich, high quality, Real-Time Communications (RTC) applications to be developed in the browser via simple Javascript APIs and HTML5. Developers should consider helping free software VoIP and video, chat, and multimedia communications projects.
Not a developer? There's still a lot you can do. Using one of the free software Skype replacements listed above is a great start. You can also help by contributing to the documentation and tutorials for such projects, as well as filing feature and bug requests.
Everyone can track progress and stay up to date with replacements for Skype on the LibrePlanet wiki.