The need for free software education now
by Greta Goetz, PhD, Assistant Professor, University of Belgrade Contributions
—

Published on

Jul 06, 2022 11:32 AM
Making the choice to use free software in the classroom helps us create learning environments that foreground questions of value. This can be illustrated by a passage in Confucius's Analects where the skilled mechanic is illustrated as sharpening their tools before they are able to do their work well. In the 21st century, and in the context of digital learning environments, to sharpen tools would mean to know not just how the tool works but what the tool means with respect to the place of the human in the world. This will be explored by considering the five Ws: what free software education is, who it is for, when and where it takes place, and why our active role as digital makers, not just passive users, is central to the meaning of free software education.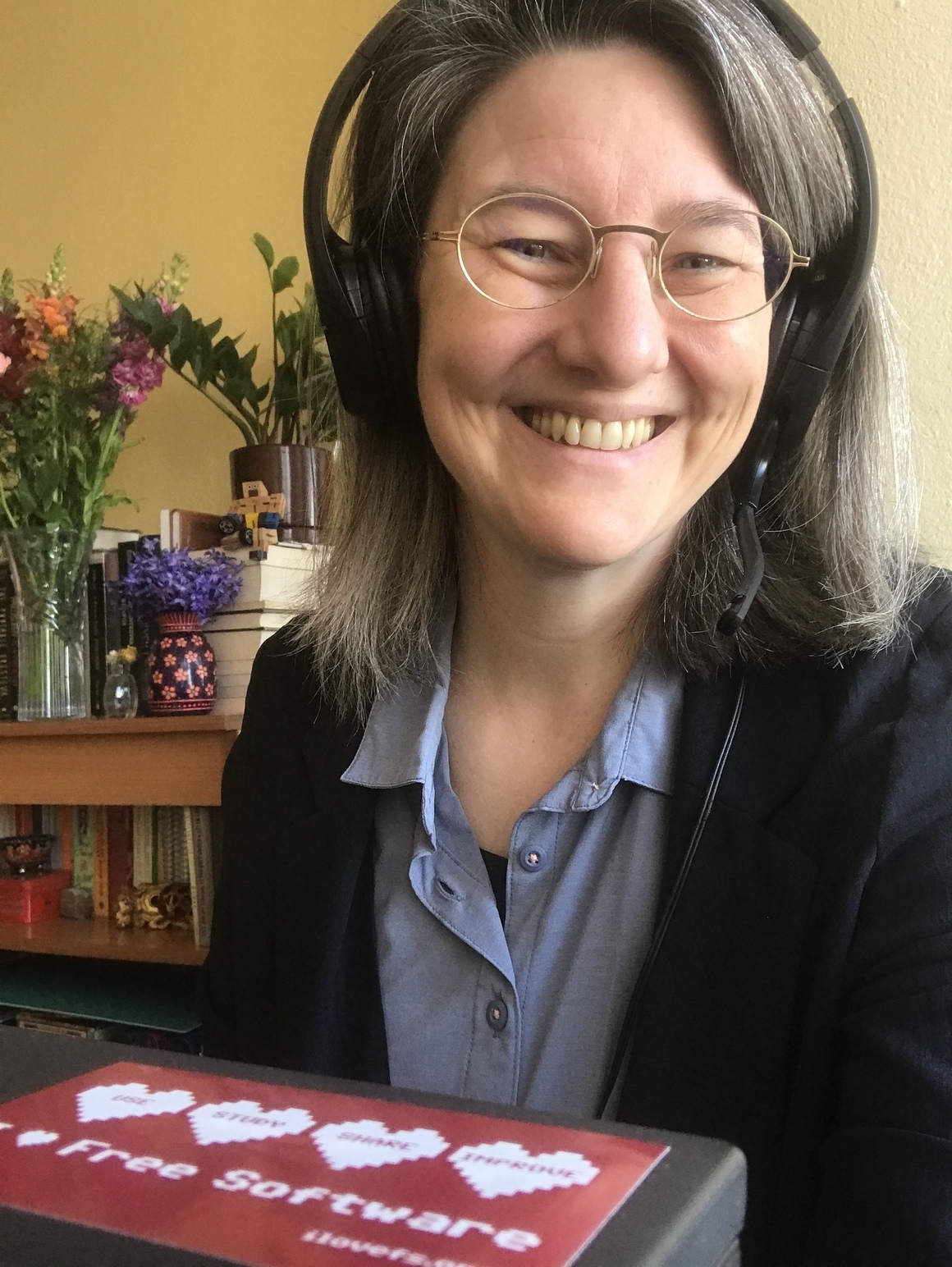 What is free software education?
Most concretely, free software is a set of tools such as programming libraries, frameworks, languages, and software packages that are released under a free software license, and that can easily be installed to help learning with or about digital technology. These include the extensible text editor Emacs, the forum discussion platform Discourse, and the videoconferencing and instant messaging application Jitsi Meet. But more abstractly, free software represents a set of values. These are explained as the freedom to run, copy, distribute, study, change, and improve the software — the last of which is possible because it can be studied to begin with. Free software education teaches what the tool is not just in terms of its code but also its function: demonstrating what a human-centered tool looks like.
Free software teaches us the significance of the freedom to think and make informed decisions that champion human agency. It does so by offering myriad choices for personal or local customization and types of support. It allows us to question whether we really need to use locked-in software silos out of "Convenience," to cite an edifying poem by W. S. Merwin. It challenges us to see knowledge as something that is not passively downloaded but requires active engagement, discovery, and selection. To "sharpen our tools" is to learn something about learning and how it is embedded in social habit and institutional systems.
To learn about free software is also to learn of its knowledge communities, which themselves bring new resources. For example, Julin Shaji shared many such knowledge communities in his LibrePlanet 2022 talk, "Living Federation." With community comes greater opportunity to see what can be reached through shared, collective knowledge.
Who is the study of free software for?
Free software education is for everyone, not just programmers. As such, free software shares the learning values set out by educationalists such as Paolo Freire and John Dewey. Freire sought to create learning contexts where all students would feel motivated to generate contributions and not be overwhelmed by systemic power. He emphasized the importance of teaching students to make meaningful decisions rather than be carried away by the tides of the trends of the age. Dewey saw education as a cure for societal confusion and championed freedom of mind, rooted in freedom of action and experience in co-creating collectively valuable goods.
Free software reminds us of our duty to think of the privilege (i.e. right, priority, law) of knowledge and to safeguard access to the encoded knowledge that informs and shapes our lives.
When is free software education?
Our journey up the freedom ladder begins whenever we are ready to take a step towards software freedom. Even if we know nothing about programming, we can still explore the value of free software. Some of these values have been considered above. Free software education, while centering on a set of values, also evolves with developments in computing.
Now is the time to think deeply about what free software means when artificial neural networks are being trained on data sets containing or referencing much of the transgenerational knowledge that we are born into, which is to say, the other forms of coding perpetuated through publication, training, education, and so forth. The question of free software is always current but is especially timely now that the largest artificial neural networks obscure sources while doing work, thus affecting access to knowledge.
Where does free software education take place?
The existence of free software invites us to build software starting from where we are, according to local needs. Tailoring tools does involve a time investment. However, this is an investment that teaches us about the principles behind the software and — further distinguishing between "open" and "free" software — allows us more control over the data processed by the software. This means more deliberate decisions as to how software is configured in design that supports ongoing mutual learning.
Free software education can take place in all learning environments, not just programming, and not just in the classrooms of any discipline, from biology to law to philosophy. Learning to assemble digital tools in our lives such that they help us help each other continue to learn and share is an exercise in noticing what is worth being cared for and what is worth doing.
Why free software education?
The free software movement encourages us to find ways to leave digital traces on terms that respect collective understanding and contributory practices. Learning about free software gives experience in our generative potential and helps us learn to be makers, not just users, conscientiously assembling if not also creating our digital environments.
Like the Confucian mechanic, the person learning about free software becomes skilled in identifying, valuing, relating to, and championing the human place in a technical world. Understanding this can help a person extend this learning beyond the workplace to life in general.
Prompts for further conversation:
What does digital freedom mean to your own learning process?
How does free software teach the power of sharing?
Tag your posts as #FreeSoftwareEducation!
Image by Greta Goetz, Copyright ©2022 Greta Goetz. This image is licensed under a Creative Commons Attribution ShareAlike 4.0 International license