Overcoming the hurdle of "industry standard" in education technology
Educators who try to teach free software in education commonly run into an artificial barrier that usually sounds something like, "We cannot use that software because it is not industry standard." What exactly is an "industry standard" and what is meant by this phrase within the context of education? At face value, an industry standard is a generally accepted specification, tool, or method used throughout an industry to standardize how something is done across various organizations. If organization A has a project and organization B needs to finish it, an industry standard could make cross-collaboration easier. However, this situation also creates a self-fulfilling prophecy. The institution expects proprietary software to be used in the workplace; the institution teaches students proprietary software, and the students end up using proprietary software throughout their lives. The prophecy is fulfilled.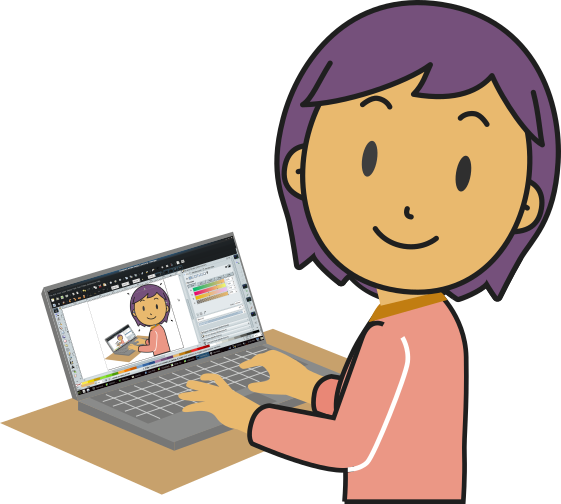 Quality free software tools are often perceived to be lacking in the fields of design, audio, and engineering. There is always room for improvement, but typically a free tool exists already. Ubuntu Studio and CAELinux (which stands for Computer Aided Engineering) are excellent showcase distributions which show a sample of (often) little-known programs in their respective fields of multimedia and engineering. The FSF does not endorse these distributions because they also contain nonfree software, usually in the form of proprietary drivers for hardware, but they can be useful in changing the perception of people that have never heard of GNU/Linux, for test-driving software that might be difficult to configure otherwise, or starting up the freedom ladder.
As a Web developer, I frequently need to use design software, yet I have not used Adobe's proprietary software (which is often considered industry standard) in ten years. GNU Image Manipulation Program (GIMP), Krita, Inkscape, and ImageMagick will do the job for most 2D graphic design tasks. I often follow discussions on this topic and most of the complaints regarding GIMP boil down to the fact that it does not work exactly the same as Adobe Photoshop — as in the menus, buttons, keyboard shortcuts, and selection interface are not exactly the same. However, these complaints are made from unreasonable expectations. If you know how to use one program, it is often possible to quickly adapt and learn the differences after watching a tutorial video. GIMP, Krita, Inkscape, and ImageMagick are worth the time investment to learn.
It is nearly always better to teach a process or approach than to teach to a specific piece of software because it teaches the concept instead of the motions. Just because something is perceived as industry standard does not mean that it ought to be, especially if it deprives students of their freedom. I have personally had success teaching multimedia creation processes using free software tools in a well-known after-school program. I taught project-based learning through screen printing with vector graphics using Inkscape instead of Adobe Illustrator, photo editing using GIMP instead of Adobe Photoshop, drawing from a blank canvas with Krita instead of Adobe Photoshop, editing lots of photos in bulk on the command line with ImageMagick, video editing with Kdenlive instead of Final Cut Pro, and 3D modeling with Blender instead of AutoDesk Maya. Professional video editing software is a particularly good example of why industry standards should be reevaluated from time to time as all nonlinear video editors work with approximately the same workflow. Of these, Blender specifically has broken the mold and become known as industry standard within the cinematic effects industry, all while respecting the user's freedom.
It has been several years since I have taught, but I have experienced having to teach low-income students to use expensive, proprietary software that their family cannot afford. I have observed situations where the one computer a family had was ruined with malware after a student downloaded an unauthorized copy of proprietary software. This often results in expensive repair costs, lack of access to common resources, and an inability to explore technology freely in the future.
Microsoft, Adobe, and other major companies offer their software to schools for free or at a reduced rate so that students will be unlikely to use anything else throughout their lives. I hear teachers justify using expensive software because their institution got the software for free or at a low rate, but they cannot share the software with the students at home or after they finish their education. I have met several teachers who thought they could continue sharing the software physically by giving access in a lab after graduation, but students may not always geographically live near their old school or have the ability to take a day off work to access the lab during open hours. Students need to be able to practice their skills at home and throughout their lives to become proficient enough for a professional setting. Teaching with free software can help level the digital divide.
The beauty of free software is that every little piece or program that is swapped out improves the students' ability to study the environment that they use. Students are naturally inquisitive. When a student asks how something works, a teacher should be able to point to an answer rather than pointing to corporate trade secrets and shrugging. This is only possible if the software that they use is free as in freedom. With its focus on study and collaboration, free software is far more suited to the spirit of pedagogy than the dependence and abuse caused by proprietary software. Free software is the only kind of software that does that by allowing the student to run, study, improve, and share the tools that they use.
Teaching with free software has been proven to work at Penn Manor School District in Pennsylvania, Kerala, India, as well as other places. It can work anywhere. Using free software in the classroom communicates the importance of values key to a free society: sharing, social responsibility, and independence. If you find an instance where your school should be using free software instead of proprietary software, sign our Give Students #UserFreedom petition today!
Image by Michael McMahon, Copyright ©2022 Free Software Foundation, Inc. This image is licensed under a Creative Commons Attribution ShareAlike 4.0 International license