New upcoming release of Trisquel 11, codenamed Aramo
by andrew Contributions
—

Published on

Dec 05, 2022 11:30 AM
Contributors: Rubén Rodríguez, Trisquel Hacker
At the FSF, we make a great effort to do our work with free software. As a systems administrator, an ethical distribution such as Trisquel is a relief, because it means that everything, from kernel components to the browser plugins, has been vetted. Recently, I had the pleasure to learn what's up and coming in the soon-to-be-released version of Trisquel. Here's what I found out.
At the time of writing, the developers working on Trisquel (a fully free distribution of GNU/Linux) have completed the main packaging work for the upcoming Trisquel 11 installable/bootable disk images. They're planning to release to the wider world by year's end, and with all new support for 64-bit Arm, POWER9, and Power10 CPU architectures, the latter of which are supported by modern Respects Your Freedom-certified hardware like the Talos II Mainboard. The FSF runs Trisquel on most of our servers and office computers, and we host colocation space and support for one of Trisquel's development machines.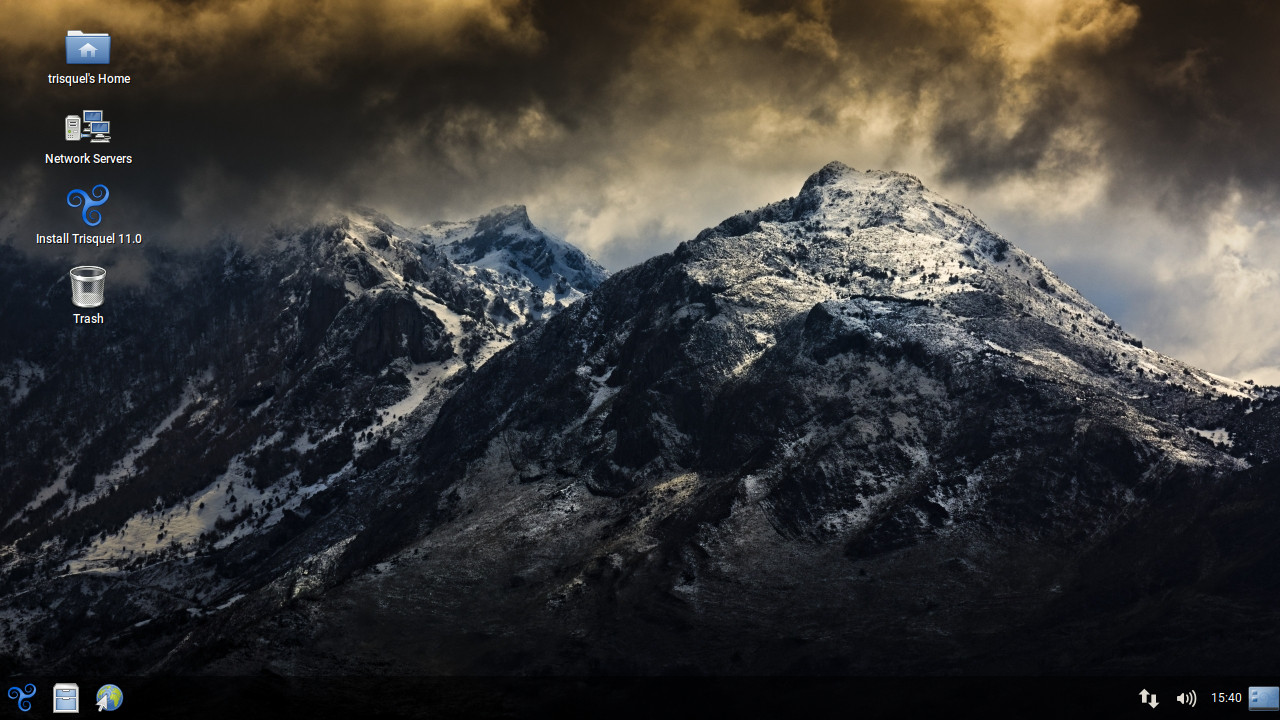 This release reverts a few troublesome changes in newer versions of Ubuntu, its upstream distribution. For example, the latest Ubuntu releases (22.04 and newer) aren't distributing Firefox as a .deb (Debian) package, but instead via the "snap" repository, which unfortunately contains proprietary software and is exclusively hosted by Ubuntu servers.
Rubén Rodríguez, the main Trisquel developer, tells us that contributing to the project is now much easier than before. Developer meetings are held on Wednesdays at 12:00 EST (17:00 UTC), so if you're interested in helping out, please make sure to swing by and say "hello!" Details can be found on the Trisquel Web site: https://trisquel.info
Trisquel has always had a great default theme, and it ships with updated artwork that I personally look forward to seeing each time there's a major new version. This year's theme, chosen, as always, by the Trisquel community, is Aramo. Aramo is a Celtic deity, protector of paths and crossroads, and "El Aramo" is a mountain range in northern Spain. The artwork is based on Rubén's own photos of these mountains (featured above).
If all goes according to plan, then soon after reading this article, you'll be able to download, run, and install the beta release of Trisquel 11 from their Web site. Happy upgrading!
Highlights:
Newer packages, including up-to-date desktop environments like MATE and Sugar.

Firefox continues to be packaged as the debranded "Abrowser" in .deb file format.

The lightweight debian-installer is preserved as an install option, despite Ubuntu removing support for it.

The build infrastructure is automated for development and testing of community contributions, and packages are customized with simple scripts.
Image by Rubén Rodríguez, Copyright ©2022 Free Software Foundation, Inc. This image is licensed under a Creative Commons Attribution ShareAlike 4.0 International license.