Freeing videoconferencing, one village at a time: A story from Spain
by Javier Sepulveda Contributions
—

Published on

Jul 15, 2020 12:24 PM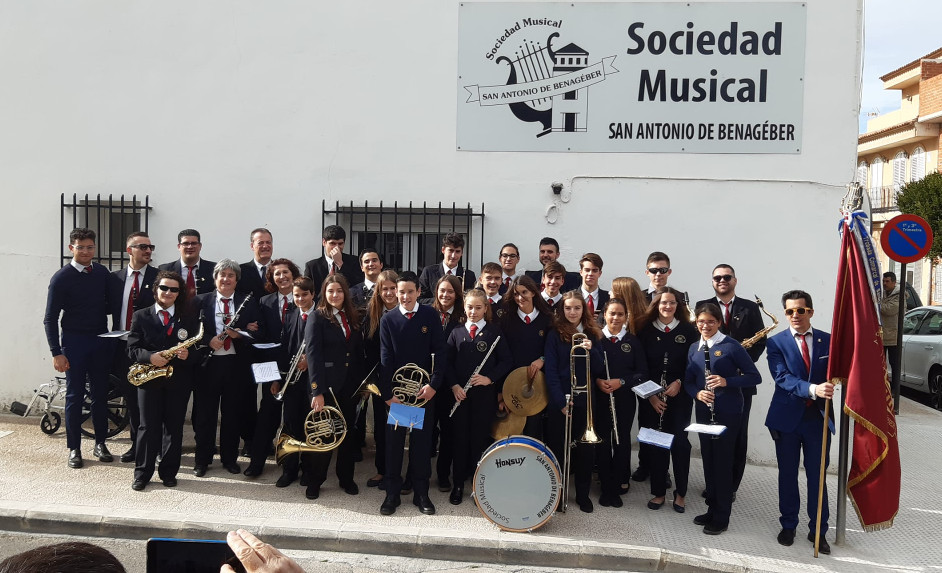 Students and teachers of the Sociedad Musical de San Antonio de Benagéber, a music school in Spain, pose with their instruments and flags.
San Antonio de Benagéber, just outside of Valencia, Spain, has a bit over 8,000 residents, and thanks to Javier Sepulveda, a system administrator and local free software activist, hundreds of families in the area are now using the free software videoconferencing program Jitsi Meet to educate their children. His story is only one of many inspiring examples from the COVID-19 era, in which activists have used the rise in use of remote communication software as an opportunity to teach, but it's a great example of a single activist making a big difference. It's also an excellent reminder of how the free software movement can use privacy violations as a lever and an entry point to educate the people around us. After all, free software doesn't guarantee privacy, but nonfree makes real privacy highly unlikely.
Javier is a longtime GNU/Linux user, and an advocate for free software and the GNU Project: his server administration company, VALENCIATECH, uses exclusively free software, and he's an active member of GNU/Linux Valencia, an activist group with about forty members. So he was well aware of the threat when, in mid-March 2020, schools began closing their doors to protect kids and teachers from the spreading novel coronavirus – and opening their computers to proprietary videoconferencing programs. When a teacher from Sociedad Musical de San Antonio de Benagéber contacted Javier to tell him that his children's trumpet and clarinet lessons would be conducted via Skype, he realized that if he didn't act fast, all of his children's education, and that of their schoolmates, was going to expose them to the machinations of corporate proprietary videoconferencing software. Who would be watching their lessons on the other end, and what data would be collected?
Javier writes, "I explained to this teacher about the risk of using proprietary software for videoconferencing and the benefits of choosing free software instead. [After all, this] is an elementary music school, where all students are underage. I then felt the call of duty to turn their choice towards free software, regardless of the effort to make this possible."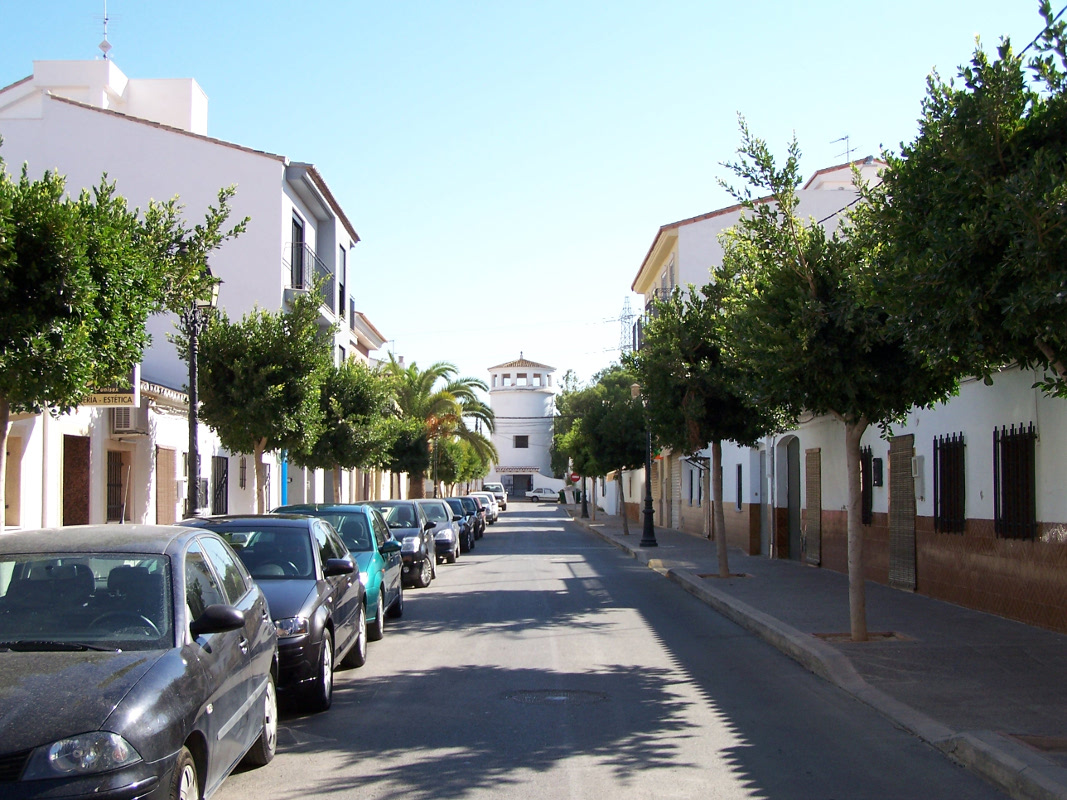 A view of the beautiful streets of San Antonio de Benagéber.
In his report at ValenciaTech, Javier wrote, "[The music teacher] did not know that these tools are free because the product is the user, and the benefit is derived from intercepting the data transmitted through these platforms." In fact, Skype's terms of service even state that they can and will record and analyze conversations, either by artificial intelligence or having human agents listen to them, and can share this information with subsidiary companies.
Thankfully, the teacher agreed that this was unacceptable, and enthusiastically spread the word to the rest of the faculty, who agreed that Jitsi Meet was a better option for the community's kids. Two days later, the grateful principal of the school called Javier and told him that the school was moving exclusively to Jitsi Meet.
The next step in the process of offering freed education to the village's children was ensuring that the service could handle the load of new traffic. Javier quickly set up a Jitsi Meet server through VALENCIATECH for the community's use.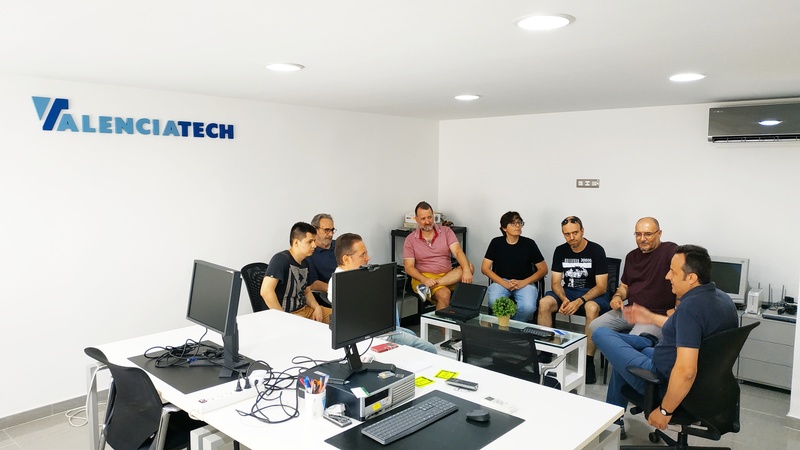 Members of the local GNU-Linux group meet at the Valenciatech office.
Having met with such quick success with the music school, Javier next pitched Jitsi Meet to his children's English school. With just a few calls and emails to principals and school staff, he was able to shift another hundred or so students to free videoconferencing, ensuring respect for their freedom and privacy.
After these achievements, there was no time to waste: Skype and Zoom would still be spreading their invasive tentacles throughout the rest of Valencia's schools, and GNU/Linux Valencia had a golden opportunity to protect their community while educating parents, teachers, and kids about software freedom. Javier set up a second server for the activist group's use, and as of this writing, the response has been tremendous.
As of this writing, Javier is still working on convincing his children's public school to switch to Jitsi Meet: he tells us that this will be a longer and more difficult process, due to a more complicated decision-making process.
Jitsi Meet is one of the more user friendly free software programs out there, and the teachers and parents who started using Javier's servers reported that it was easy to use, and very practical. They especially loved the fact that you don't need to set up an account anywhere: once a server is set up, you can just click on the URL and get started.
As you may already know, the FSF has set up our own free videoconferencing Jitsi Meet instance for use by our associate members and their communities, and we hope that other free software enthusiasts and professionals will follow Javier's lead and use this opening to educate and protect their friends, family, and colleagues from the abuses of proprietary videoconferencing software. We've published the source code with the changes we made in order to enhance privacy and software freedom, and we'd love for you to host your own instance -- as you can see from this story, just one motivated free software activist can make a huge difference! If you need help or advice on how to get started, please contact us at campaigns@fsf.org.
All photos Copyright ©2020 Javier Sepulveda and used with permission.