FSF at 35: Why free software matters more than ever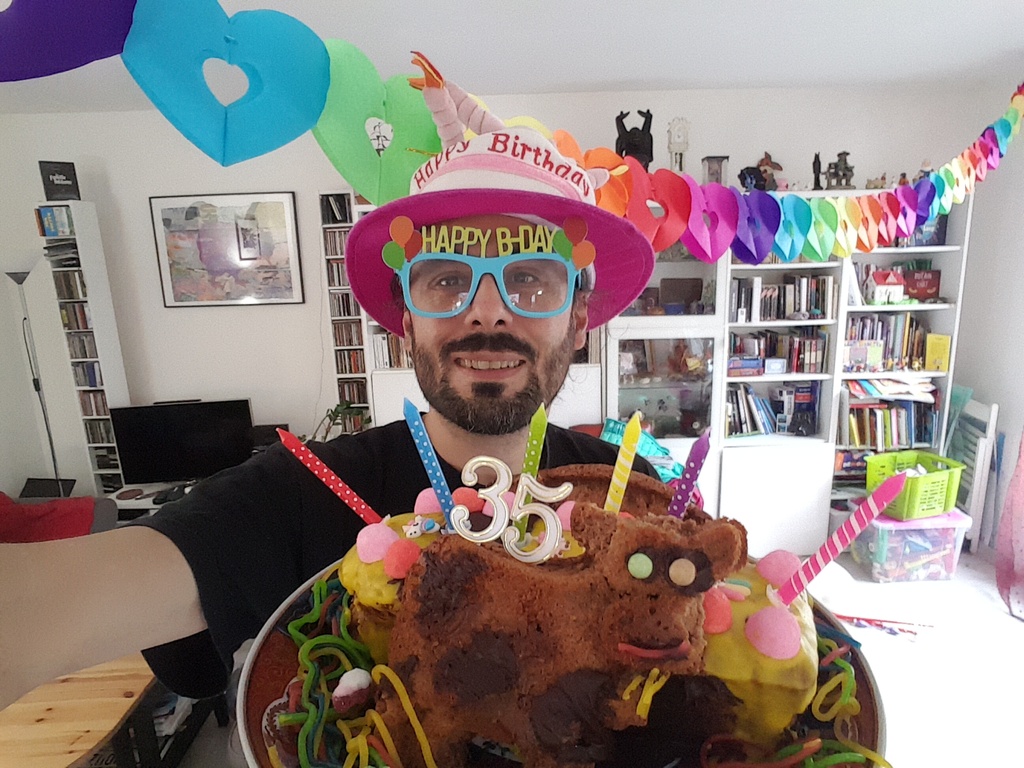 Frédéric Couchet of April posted this festive image on social media to celebrate the FSF's 35th anniversary.
These are excerpts from John's talk at the FSF35 birthday celebration, edited for length and clarity. You can watch the full event videos on PeerTube or GNU MediaGoblin.
I hope you have been enjoying our small celebration of the thirty-five years that the FSF and our supporters have been hacking, campaigning, organizing, and educating for user freedom.
I've had the good fortune of being at the FSF for over seventeen years – nearly half of the thirty-five years we're celebrating today. I'm so thankful for all of you – the members, volunteers, and supporters – who have stuck with us through the ups and downs.
I miss seeing so many of you in person, hearing your stories, and getting updates on your projects and organizing efforts. This work that we do together, standing up to some of the most powerful and wealthy corporations and governments on the planet, can be exhausting. This pandemic has been hell on people in so many ways, and I've wondered at several points whether we should even be talking about free software with so many kinds of suffering happening around the world.
Then, I see the headlines. Public schooling conducted over Zoom, which requires nonfree software; bulk surveillance of protesters at Black Lives Matter events, including exploitation of proprietary software backdoors; the massive cultural land grab by music and video streaming services that use Digital Restrictions Management (DRM) to tightly control and surveil what we watch, listen to, and even create ourselves; and, of course, all of the headlines about science and our desperate need for major breakthroughs. Our new "Rewind" animated short focuses on the necessity of free software and free software principles to scientific advancement – if you haven't seen it yet, please watch and share https://u.fsf.org/rewind. We can't have our doctors and researchers unable to collaborate with each other or check each other's math because of the proprietary terms of some company's stupid license agreement.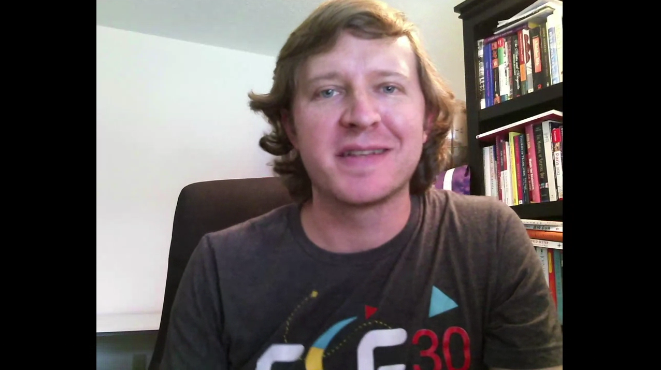 John Sullivan, FSF Executive Director, delivered a pre-taped version of these remarks during the 35th anniversary celebration online.
We also saw the antitrust hearings in the US that focused on Big Tech, which mistakenly view the problem as companies growing too large, rather than companies based on fundamentally unjust power.
We can't have massive companies leveraging their completely artificial and arbitrary control over the software and platforms through which billions of people experience their daily lives to subvert our democracies.
We can't have cultural gatekeepers with the ability to determine what we watch and listen to -- both by deciding what gets made and what gets deleted, sometimes silently – who also claim the right to stop you from recording the things they show, while they freely record you.
We can't have our political speech or willingness to join important peaceful demonstrations chilled by bulk surveillance facilitated by the proprietary software devices in so many people's pockets, and the proprietary software entangling our governments.
We can't have our schooling dependent on proprietary software, which represents the very antithesis of learning: you may not study it to learn how it works, you may not share it to help someone else, and you may not apply what you've learned to make improvements to it or just experiment.
So yes, free software is important right now. It isn't a magic wand, and it won't, by itself, solve all of these issues. But it is a precondition, a necessary foundation on which to build the solutions we need. And the FSF is likewise a foundation upon which the free software movement has been built, and upon which it can continue to grow. We are not developing all of the free software ourselves, but we are fighting for the ideals, the awareness, and the sharing. We are providing legal and technical infrastructure, which creates and holds the space for other people to do amazing things with free software.
When you support the FSF, that's what you're supporting. It isn't just the development of particular programs, or the propagation and defense of the GNU General Public License and copyleft, though we absolutely do that. You are supporting the idea that all software must be free as in freedom, and that without free software, we cannot and will not have free societies.
With your support, we can win. "Big Tech," the term used to describe corporate behemoths, is a misnomer, because there is no bigger tech than free software. By definition, software that you distribute under terms that allow anyone on the planet to use, share, and improve -- that is the biggest possible tech. Let's make that a reality. Let's make sure all software is free software before another thirty-five years pass. Thank you for your support.
Photo copyright © 2020 Frédéric Couchet, licensed under Creative Commons Attribution 4.0 International license.
Screenshot Copyright © 2020 Free Software Foundation, Inc., licensed under Creative Commons Attribution 4.0 International license.