FOSS Bangladesh
FOSS Bangladesh is a prominent free software organization in the South Asian nation of Bangladesh. I spoke with Ring Joardar, the organization's general secretary, about FOSS Bangladesh's accomplishments and the challenges it faces.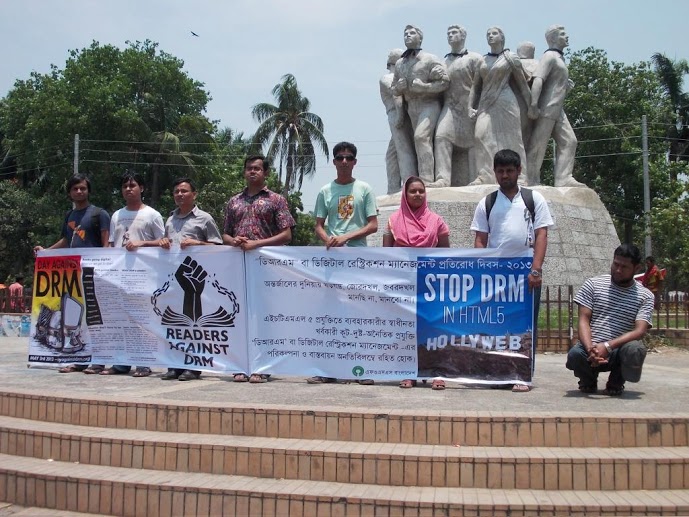 Why do you think free software is important in Bangladesh?
Free software is very important and effective for a developing country like Bangladesh, as the IT and software industry here is just starting to bloom.
Free software respects users' rights, which helps build a healthy IT culture. Moreover, free software can help us save a huge amount of foreign currency, because it saves us from paying for maintenance and for licenses that are only valid for a short term.
Could you tell us about some of the recurring events that FOSS Bangladesh holds?
In 2011, FOSS Bangladesh officially launched an event with local branding, called Penguin Mela ("Mela" means festival" in our local language), to spread GNU/Linux and free software knowledge and culture among college and university students all over Bangladesh. In 2012, we added an installation and support event to promote GNU/Linux and provide end users with cost-free support. So far, we have reached 3,000+ people through these events.
Is Bangladesh a receptive environment for free software advocacy?
It is partially receptive. Most of the IT users and software developers think of "free" as in "free beer," not as in "free speech." Many IT users simply stick with using unauthorized copies of proprietary software, because they cost nothing and often have better hardware compatibility.
The IT training institutes in Bangladesh do not provide courses on free software. But hopefully the situation is changing, day by day, with our hard work on end user support and public educational events.
What are some challenges and successes that you've had?
One of our campaigns was protesting our national 4G Internet providers, Banglalion and Qubee, for only providing Windows-compatible modems. We put pressure on them by standing silently in front of their exhibition booths at national events. Within seven months they listened to our message and now they provide cross-platform modems.
Who should people contact if they want to get involved with FOSS Bangladesh?
If you love our work, you can join us by contacting our public relations secretary at contact@fossbd.org with an explanation of why you want to work with us.