First LibrePlanet was a resounding success!
by deborah Contributions
—

Published on

Mar 26, 2009 01:13 PM
Some highlights from LibrePlanet 2009
The LibrePlanet event was a huge success, and a great launch for our community activities at LibrePlanet.org. LibrePlanet featured a jam-packed schedule including a full day of speakers on Saturday and an Open Space Conference on Sunday.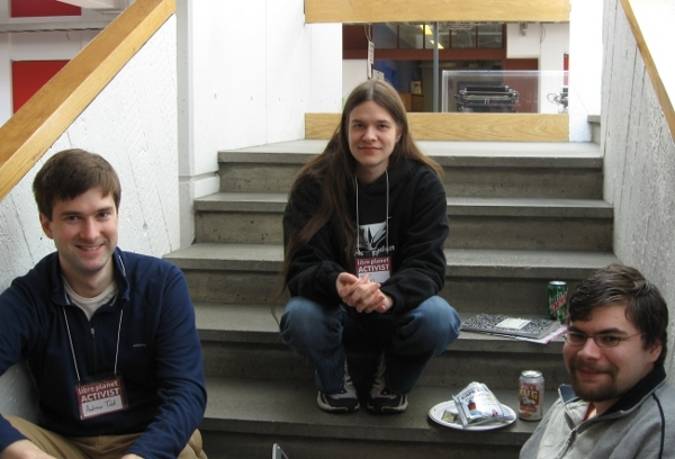 The keynote on Saturday morning was provided by Samba's Jeremy Allison and was entitled, "The Elephant in the Room: Microsoft and Free Software". A great talk that gave us all a new perspective on Microsoft:)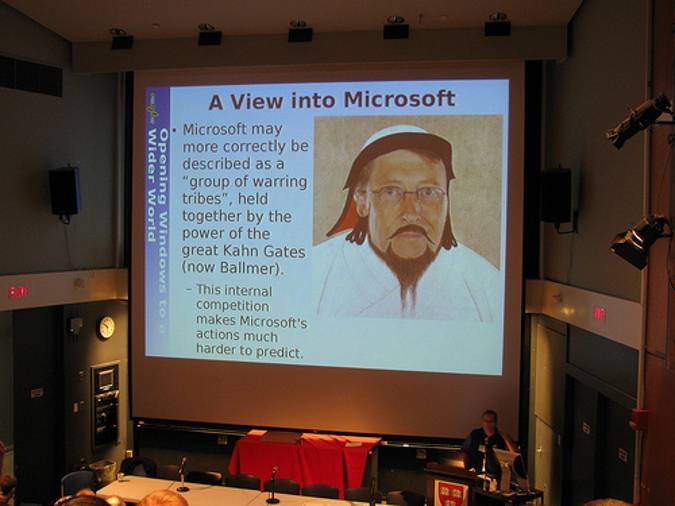 We got lots of great feedback from folks who attended. Some people were new and hadn't realized just how many different projects and facets there were to the free software movement. Others have been running GNU/Linux for a number of years, but didn't know about the vigorous effort to replace Flash with a free alternative called Gnash. Rob Savoye (lead Maintainer of the Gnash project) was an energetic and inspiring speaker -- he let us know that he's not content to have a merely workable alternative. Gnash is more interoperable and has stronger security than the proprietary Adobe application it replaces.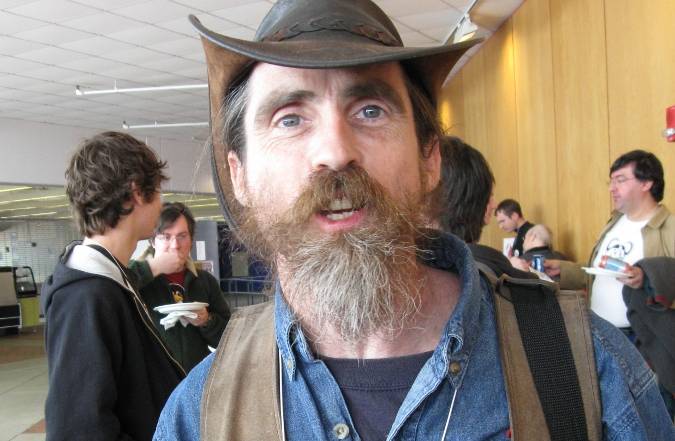 Likewise, many people were vaguely aware that free software is widely used in Latin America, but hearing about mandated and supported government use was news to many. Alexandre Oliva spoke at length about Free Software Foundation Latin America (FSFLA) and Ryan Bagueros shared his stories about free software support in remote villages and free software using communities in Brazil.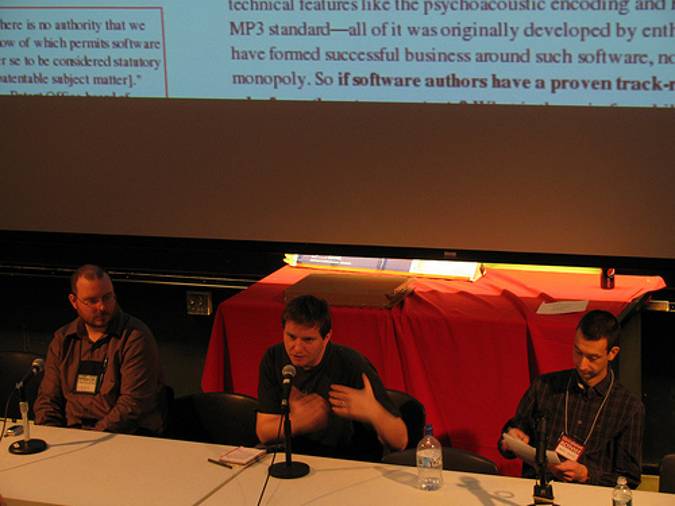 There was certainly some lively conversation between participants as we wondered what parts of free software's success we could emulate in our own countries and what parts were encouraging, but just not applicable.
Alexandre Oliva gave an impassioned talk about the work being done to remove non-free binary blobs and firmware from the kernel Linux and his efforts to create a free kernel across multiple distributions: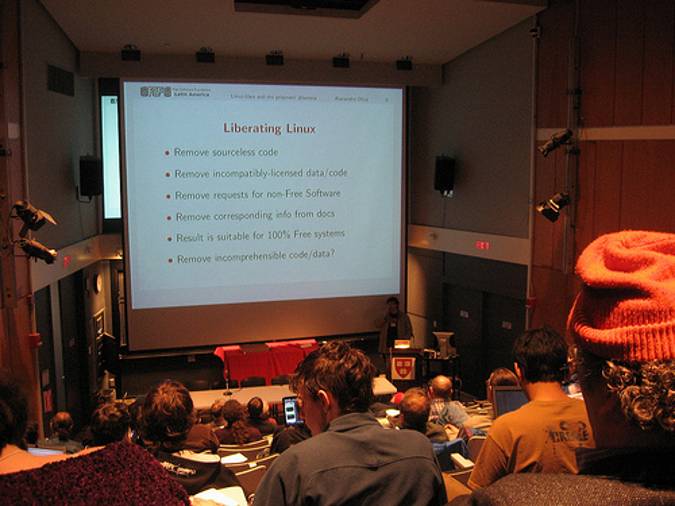 Also keynoting were Evan Prodromou of identi.ca and Ciaran O'Riordan director of the End Software Patents Project, who spoke about the coming launch of http://en.swpat.org. The first day of the conference ended with FSF President Richard Stallman presenting the annual free software awards.

The second day was even more participatory and a bit of a whirlwind. Take a look at all the topics we ended up covering. Kat Walsh from the Wikimedia Foundation brought the audience to its feet with a rendition of Richard Stallman's Free Software Song, played on a recorder: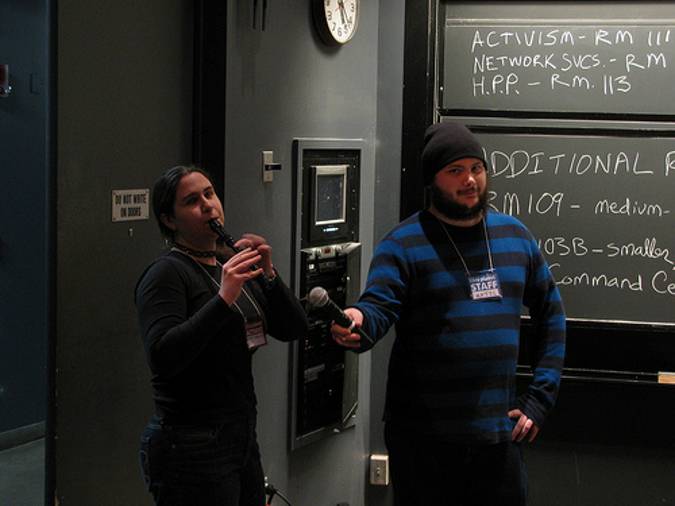 The LibrePlanet Activism track had several discussions about software freedom and libraries -- it turns out that there are at least three distinct issues; whether archival material is scanned into the system using a free format that can be accessed by anyone, the absence of DRM in digital lending materials and the sort of software that is running on the public terminals.
We also had lots of great ideas about freeing network services, ranging from social networking and music sharing to free webmail and free hosting.
But we didn't just talk about free software, we also covered an awful lot of ground on the subject of hardware. Marc Jones talked about Coreboot, which is the quest for a free bios and our own John Sullivan demo'ed Open Moko's FreeRunner which is a phone that enables the user to run all free software. And I know that more than one person left Libre Planet knowing that their next camera will just have to be one from Elphel, makers of high-performance, free software cameras with open hardware.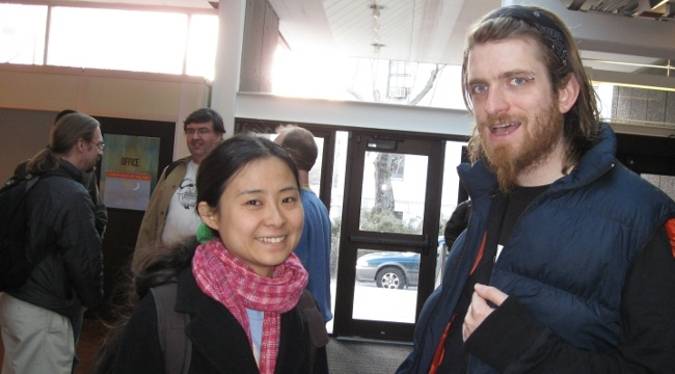 Last but not certainly not least, while all this talking was going on, one room housed a much quieter group who were busy writing a book. The crew from FLOSS Manuals were running a text book sprint with on-site and remote contributors all weekend. They produced an amazing text book titled Introduction to the Command Line, aimed at GNU/Linux gnubies. The book is available now for reading or download on the FLOSS Manuals website or you can help us fund the next book sprint by buying a printed copy.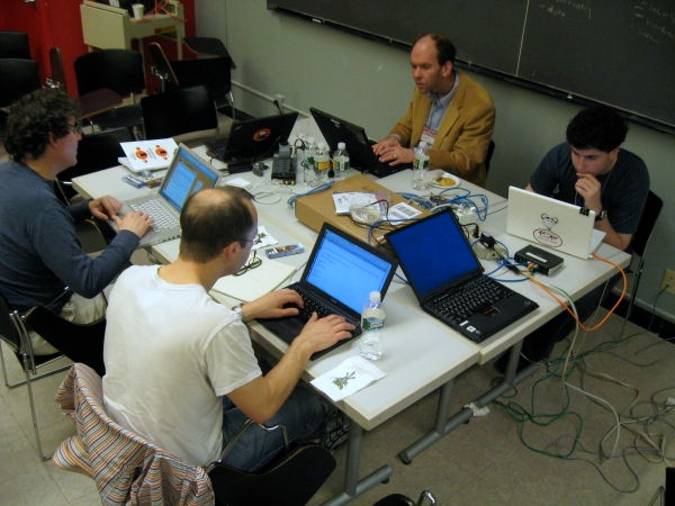 Thanks to all our speakers, tireless volunteers and everyone who attended and made this weekend a very successful first LibrePlanet event! I bet you're thinking, "It couldn't have been that perfect..." and not only are you right, we want to hear from everyone who attended how we can make next year even better. Go ahead, tell us what you thought.
Cheers,
Deborah Nicholson
FSF Member Coordinator