The Licensing and Compliance Lab interviews Defense Digital Service about eMCM
This is the latest installment of our Licensing and Compliance Lab's series on free software developers who choose GNU licenses for their works.
In this edition, we interviewed the Defense Digital Service (DDS) about the release of their first project, eMCM, on their recently launched free software platform Code.mil. The DDS is a team of private sector tech experts who serve as Federal employees on "nerd tours of duty" at the Pentagon to solve problems of impact within the Department of Defense (DoD).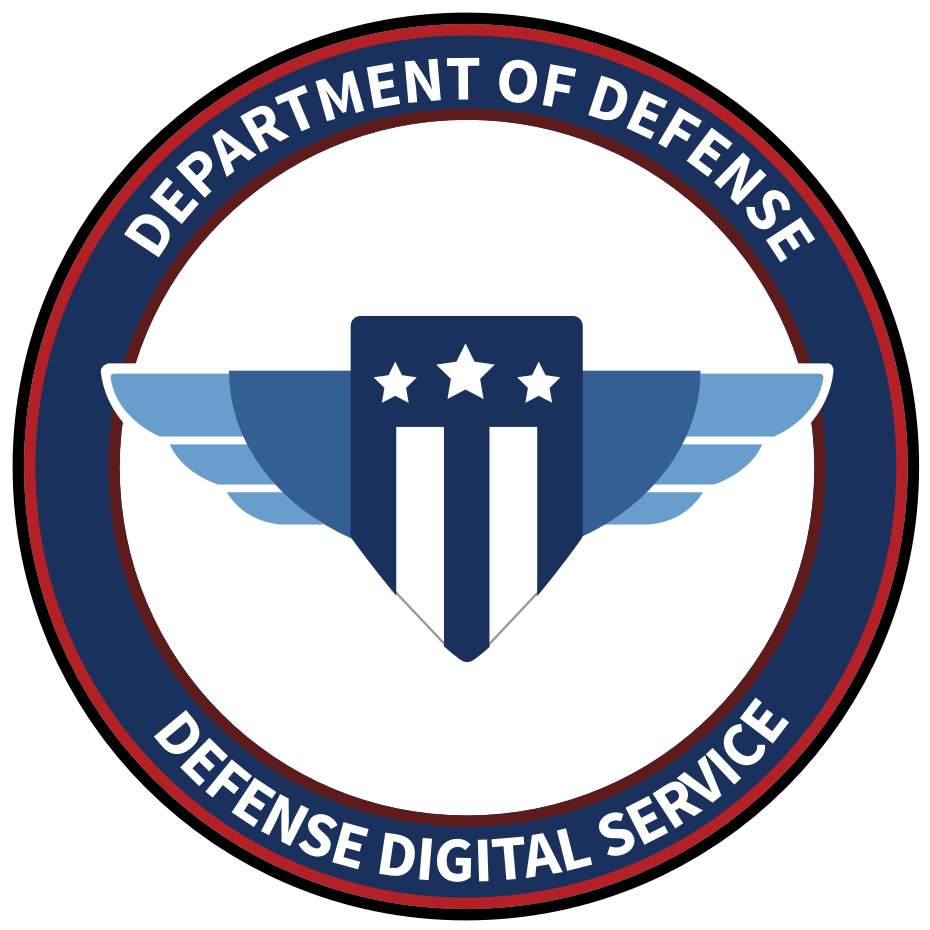 First off, what is Code.mil?
Code.mil is a federal free software platform we created to inspire collaboration between the DoD and the free software community. DDS General Counsel, Sharon Woods, and DDS lead engineers Brandon Bouier and Tom Bereknyei, worked in consultation with FSF, OSI, and the broader engineering community to craft a developer-centric strategy to codify a legal pathway for contributors who wish to collaborate on DoD projects.
You recently released your first project, eMCM. What is it?
eMCM is a web-based viewer of the Manual for Courts-Martial (MCM). The MCM is the official guide to the conduct of Courts-Martial in the U.S. military. eMCM modernizes the process military attorneys (Judge Advocates) follow to edit and maintain the MCM, while improving the experience for users who interact with the MCM.
The eMCM was developed by Nick Small, Tom Bereknyei, and Andrew Lovett-Barron, members of the DDS. DDS was established by the Secretary of Defense and functions like a SWAT team of developers, designers, product managers and bureaucracy hackers who work on high impact challenges at DoD. We're an agency team of the United States Digital Service at the White House.
What inspired the creation eMCM?
The Joint Service Committee on Military Justice (JSC) engaged DDS to modernize the maintenance and user interaction of MCM for Judge Advocates, legal professionals, and military members.
We were introduced to Maj Jesse Schweig (U.S. Marine Corps), a Judge Advocate who recognized the dire need for an easier way to edit, update and access the MCM. Maj Schweig taught himself the basics of coding and built the foundational prototype for a web-based viewer. He then partnered with DDS to gather knowledge from domain experts about the needs of users and creating a simpler raw format that became what is now eMCM.
How can people access eMCM?
Anyone can go http://mcm.mil and take a look. The eMCM is still in beta so we welcome any suggestions for the viewer; you can check out the repository at https://github.com/deptofdefense/eMCM. For changes to the MCM itself, i.e., the legal code, please contact the JSC at http://jsc.defense.gov/Contact/.
What features do you think really makes eMCM important for your users?
Simple search and a search syntax for users to find particular content is really important for legal professionals. We learned that most users would already know the number of the specific rule or article in question, but the old format prevented them from finding that content quickly. With eMCM, they can now directly navigate to the section in a few keystrokes. With the content in HTML, it will also become much easier for both the public and Service members to engage and make improvements and fix bugs.
Why did you choose the AGPLv3 as eMCM's license?
The eMCM takes the raw MCM and presents it to the user after some manipulation. Every military member has the right to know how their governing legal code will be transformed or manipulated by the eMCM when it is referenced. Applying AGPLv3 is just a small way to help ensure the public has full freedom and transparency to the process.
Can you talk a bit about the legal thought process behind selecting the AGPLv3?
Free software was always the goal, but code developed by federal employees presents us with unique challenges. After investigation, research, and lots of coffee, we found that there was a previously un-utilized avenue for the DoD to release software to the public by reusing current free software licenses. This is part of a larger effort at Code.mil, where we are encouraging more projects in DoD to follow suit. The focus on ensuring users have the freedom to examine the source led us to consider copyleft licenses. However, AGPLv3 was a natural choice because the eMCM is generally a web-service.
How can users (technical or otherwise) help contribute to eMCM?
The source is hosted as a public repository at https://github.com/deptofdefense/eMCM where anyone can suggest improvements.
What's the next big thing for eMCM?
Court proceedings have specific requirements for what version of the legal code applies in a particular situation depending on factors including the date of alleged offence or date of arraignment. If you can believe it, the version of the legal code that applies to evidentiary rules versus penalties versus elements of an offence can actually differ for the same case. Navigating between different versions is difficult with printed or static documents. We foresee a future iteration that would take advantage of modern version control systems to make it easier to comply with these requirements.
However, there is no plan set in stone - and that's the point of releasing software to the public. eMCM will now be steered by the collective effort of crowd-sourced talent towards a success trajectory we likely haven't anticipated. Empowering individual developers to create and enhance services for the DoD is an endeavor that we're incredibly excited about!
Enjoy this interview? Check out our previous entry in this series, featuring Björn Schießle of Nextcloud.
Defense Digital Service logo used with permission.