Recap of New Haven Software Freedom Day Cryptoparty
Licensing & Compliance manager Joshua Gay helped host and run a Software Freedom Day event in New Haven, Connecticut where he currently lives and works.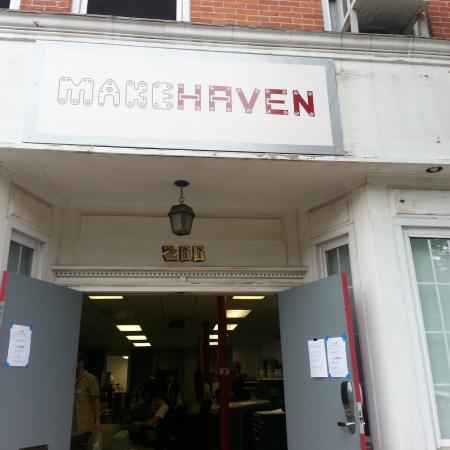 The New Haven Software Freedom Day event came together in just a few days. On Tuesday the 17th, an email thread on the Yale Information Society Project (ISP) about Software Freedom Day turned into Sean O'Brien and myself planning our own event for the 21st. We decided very quickly to have the event split between celebrating software freedom and hosting a cryptoparty.
The folks at MakeHaven, a local makerspace, were generous enough to host and participate in the event, and to be sponsors of the event along with the FSF, Yale ISP, and People's Art Collective/New Haven Free Skool.
Over a dozen of us got together for the better part of the day to give talks, have small discussion and work sessions, and discuss opportunities for free software activism in our area.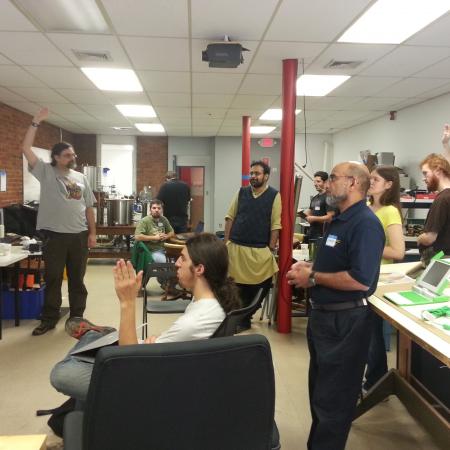 We hacked on projects brought in by participants and installed GNU/Linux distros. The basics of cryptography were explained to us by Professor Ramesh Subramanian. And a small break-out session worked to help participants create and sign each others GPG keys. Lastly, we had an animated group discussion about the politics of software freedom, the implications of the NSA surveillance and spying programs, and what steps each of us could take in the New Haven area to help defend and promote computer-user freedom.
It was a lot of fun and we have already planned a follow-up event for this coming weekend.

The above images by Sean O'Brien are licensed under a Creative Commons Attribution-ShareAlike 3.0 Unported License.