Introducing Tyler Livingston, a summer Licensing Team intern
Tyler Livingston is one of the Licensing Team's summer interns. In this post he discusses the importance of free software and his personal interests.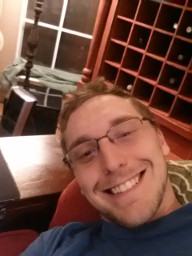 Hello. I am a rising Third Year law student at SMU Dedman School of Law in Dallas, TX. I am working hard to master the technical aspects of law, electronics, and software. My current interests involve protecting individuals and investigating new technology, particularly in the communications field by utilizing licenses for authorship, art, and inventions. Prior to law school, I attained a bachelor's degree in History at the University of Texas at Dallas.
Licensing is where I began to be involved with free software; the FSF in particular utilizes a great strategy of working within the current licensing jurisprudence by using copyleft to support freedom and empowerment for users over their computers and software. My computer science skills are lacking, but I have worked with UNIX systems in the past and am now finally feeling comfortable enough to make a permanent switch to enjoy software on my own terms. Other interests include electronics and travel (with a trip planned to Eastern Europe later this year).
Over the summer I will be working with the licensing department on various projects, including the Free Software Directory, publications, and hopefully a bit of the nitty-gritty licensing terms and compliance issues. The number one priority for my time at the FSF is to learn. Collaboration brings together society and carries with it several other natural positive externalities. I hope to integrate into the free software community because it is an integral cog of the free software movement. I am extremely excited to reach out to others and soak up as much as I can from this enthralling environment.
I encourage all to contact me at tlivingston@fsf.org.
More information about the FSF's internship program is available at https://www.fsf.org/volunteer/internships.