How your support fuels the GNU GPL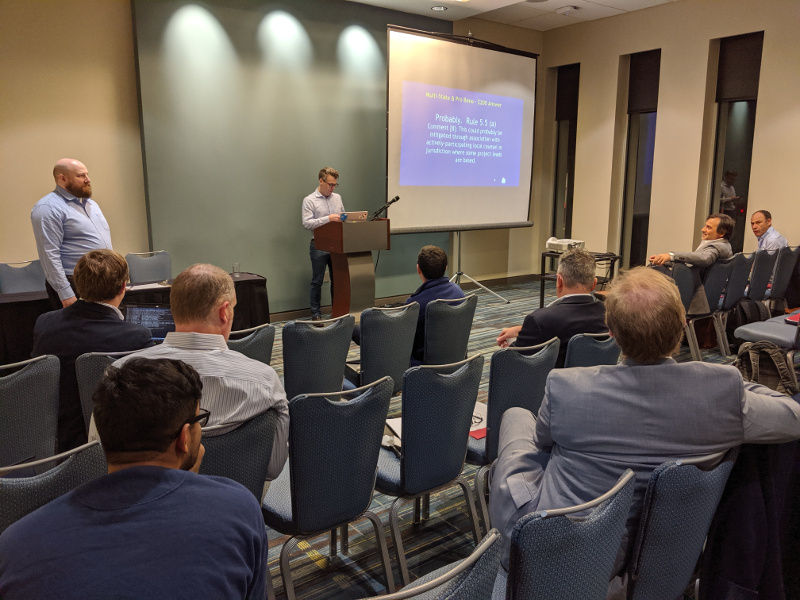 The Free Software Foundation (FSF) Licensing & Compliance Lab is the central hub for licensing education and advocacy. Our work ranges from evaluating software, operating systems, and physical devices using our criteria for user freedom, to protecting free software against proprietary developers, to teaching users, developers, and lawyers about free software licensing. We have a large job to fulfill in order to make sure freedom is maintained and protected for future generations. With all that work going on, often behind the scenes, we wanted to take a moment to highlight some of our recent achievements.
In April of this year, we welcomed the latest addition to the Respects Your Freedom (RYF) family of devices, the Free Software Wireless-N Mini Router v3, from ThinkPenguin. Every new device we can certify as respecting the rights of users is a victory, but it takes a lot of work. To streamline the RYF application process, the Lab has been working on creating resources to help new applicants on their first foray into certification. The criteria for the program are quite robust, but improved tools and documentation should help move things along. In the meantime, improvements to the process itself are also underway, to speed things up and smooth away any sources of friction.
The Lab also runs the FSF's copyright assignment program. Many GNU Project packages have contributors assign the copyright on their code to the FSF, so that we can handle license enforcement and deal with any other legal issues that may arise. This critical work puts us in the best position to ensure that free software always remains free, and that we can deal with any threats that the future may pose. The Lab is continually working on improving the assignment process. We've made the paperwork easier to handle by offering paperless assignment, and worked to improve the time it takes to complete an assignment. We're currently developing a contributor guide to answer common questions, as well.
We've also continued our work to uphold the GNU General Public License when it is violated. We don't talk about the specifics, because the Principles we follow commit us to confidentiality as long as the parties involved are approaching the work that must be done to remedy their errors seriously and constructively. With more resources, we could do much more in this area, but you should know that we continue to do this work to make sure software created with the intention to always be free stays free.
The Lab's efforts in fighting back against the Digital Millennium Copyright Act (DMCA) anti-circumvention provisions are also bearing fruit. A draft law offered by the United States Congress in December of 2020 contains several provisions that we've demanded again and again. While we were initially concerned with the focus of the update to the decades-old law, it seems that our consistent advocacy against the anti-circumvention provisions may be getting the attention it deserves. However, even if all the currently proposed changes were to pass, the fight would still not be over. Nothing short of repealing these heinous provisions, which mandate legal penalties for controlling your own computing or sharing the tools for others to do likewise, will ensure that the rights of users are protected.
And while the pandemic put a damper on in-person events, we're still working to put together our next continuing legal education seminar. These events are a key way for us to teach the legal community about the importance and use of free software licenses. We also want to ensure that everyone can benefit from these events as much as possible. Last year, we revamped our published materials created for these events, to make them more accessible. Going forward, we will be focusing on generating videos and documentation from these events, so anyone can learn about licensing in depth at any time.
---
The Lab may be the hub of licensing education and advocacy, but there's a whole world of volunteers and activists that help make our work possible. Will you join us in this important work? Here's what you can do to help:
As of today, we're exactly halfway to our summer fundraising goal of USD 50,000 before July 16. Any financial contribution you can spare directly helps the Licensing and Compliance Lab's important advocacy and education work. For only $10 a month ($5 if you are a student), you can join us as an FSF associate member. New members are critical to the cause, and for the licensing team's ability to provide a solid foundation for the free software movement.

Spreading the word is just as important: please take a moment to publicly bring attention to the need for free software! Use the hashtag #UserFreedom, and share this message and others to help us build even further support.

Volunteer to help improve the Free Software Directory; join our weekly meetings every Friday at noon EST in #fsf on libera.chat.

Join the Defective By Design mailing list to keep up to date and join us in the fight against Digital Restrictions Management (DRM).