GNU Press fundraiser discount: members enjoy 30% off, nonmembers get 10%!
by chrissie Contributions
—

Published on

Dec 14, 2015 11:12 AM
Now until January 31st, we are offering 30% off for members with their regular member discount, and 10% off for non-members with the discount code GNUInTheDark.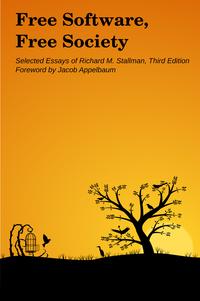 Help the Free Software Foundation by doing your holiday shopping at GNU Press. If you are not a member, join today! Any purchase made during this time will count toward our fundraising goal of $450,000.
Hardcover copies of Free Software, Free Society, 3rd edition, which was released on October 3rd, can now be purchased with Richard Stallman's signature. We have also restocked many of the shirts and hoodies in the shop, so if you couldn't find a size you were looking for this fall, be sure to check again.
As always, if you can't find something in the store but think we should offer it, please add your suggestion to our Ideas page.