Baby gnus, hoodies, and more: Show your support for free software through the GNU Press shop
New stuff in the GNU Press shop
baby gnu doll
Greetings from the GNU Press shop! If you were thinking about getting a gift for your GNU-loving friends or family, now is the time to place that order! If you're in the US, and you place your order by Friday, December 16 there is a good chance that it will arrive on, or before, December 24.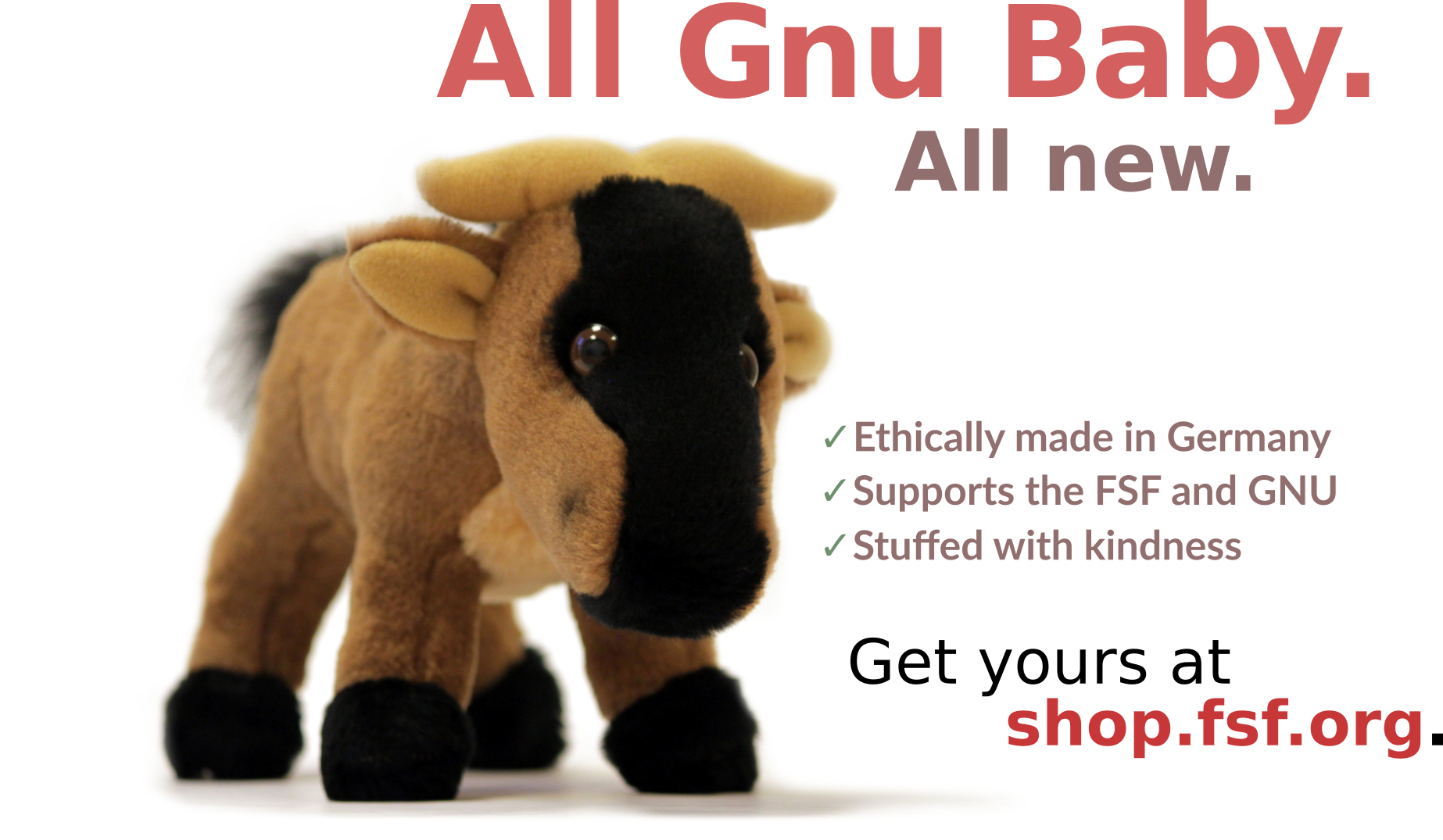 This holiday season, support software freedom by gifting from FSF's shop.
This year, we have stocked up for the holiday season and winter period with these seasonal items.

I look forward to filling your orders so you can share all these great free software gifts with your friends and loved ones. If you need anything, I am available, as always, at sales@fsf.org.
And if you want to support the FSF without buying anything or simply want to make sure that 100% of your money will benefit our work, you can always gift an FSF associate membership with all the membership benefits.