WordPress brings the freedom to the front
Did you upgrade a WordPress instance recently? You may be seeing the freedom.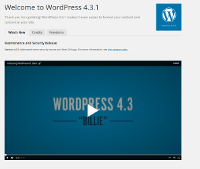 About 75 million Web sites depend on WordPress. If you are one of its many users who recently upgraded to Version 4.3, you may have noticed something more prominently, at least more notably to my eye. Recently, a coop worker-member, Pea, informed me that this version includes a tab with a reference to the GNU General Public License. With some quizzical interest, I ran the upgrade on a WordPress instance I maintain.
I eagerly waited for the upgrade to finish. When it loaded, what I saw was typical for a WordPress upgrade, a description of the version's new features. Then I saw a tab prominently named "Freedom." I clicked on it, and boom: right there were the four freedoms of free software, starting with Freedom 0. Take a look for yourself.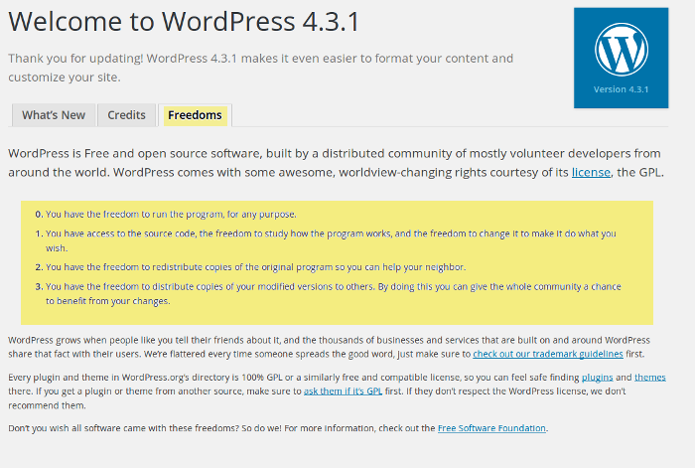 When the developers of software like WordPress make an effort to promote free software, explicitly informing their community about the importance of the freedom underlying their software, they educate countless users. The more people who are aware of the GPL and the four freedoms, the more opportunities we all have to build support for and advance our work fighting for user freedom.
Thank you WordPress! And thank you to Pea from Glocal.coop for bringing this to our attention.