Windows 8: A "certifiable flop"
by libby Contributions
—

Published on

Dec 05, 2013 03:12 PM
Looking to upgrade your computer? Steer clear of Windows 8.
More than a year after its release, Windows 8 still has not achieved a 10% adoption rate. In fact, its performance has been so bad, that Will Oremus of Slate has declared Windows 8 a "certifiable flop." Of course, we have our own feelings about why Windows 8 is a dud: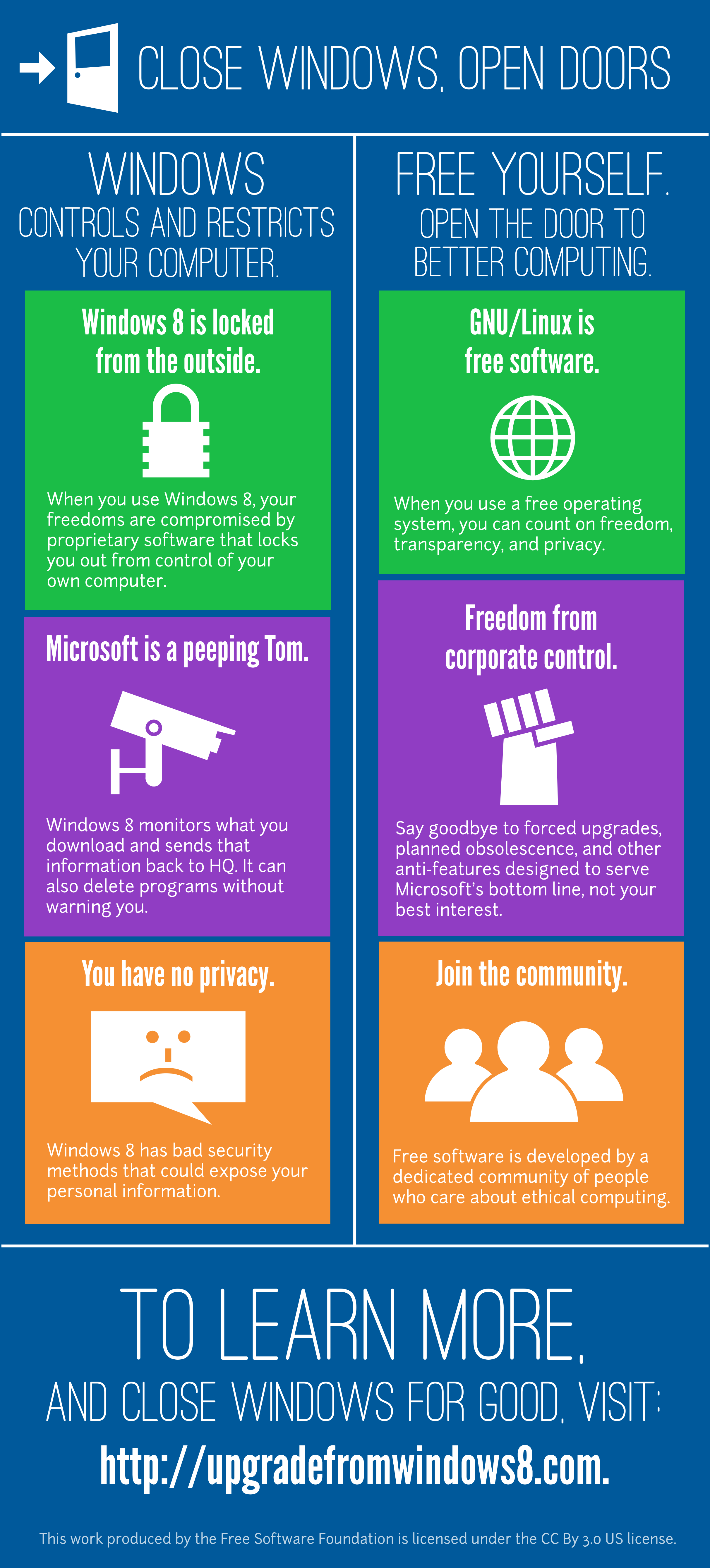 It's that gift-giving time of year. The main way people get Windows 8 is when they buy a new computer, when they don't have much of a choice. Is a new computer on your wishlist? Make sure your loved ones know you're ready to upgrade to GNU/Linux: give them a copy of our handy Giving Guide.