Welcome to LibrePlanet 2015!
The first day of LibrePlanet 2015 is well underway.
After an opening keynote by FSF president Richard Stallman - and the announcement of our newest board member, Kat Walsh - more than 300 attendees split up for talks on a wide variety of free software topics. These included MediaGoblin developer Christopher Webber on the role of free software in federation of the web, Seth Schoen of EFF on a new robotic certificate authority called Let's Encrypt, Deb Nicholson's lively comparison of the 1980's and the varied aspects of the free software movement, and Leah Rowe's discussion of the Libreboot free boot firmware. Talks continue into the early evening, concluding with the annual Free Software Awards at 17:45 EDT.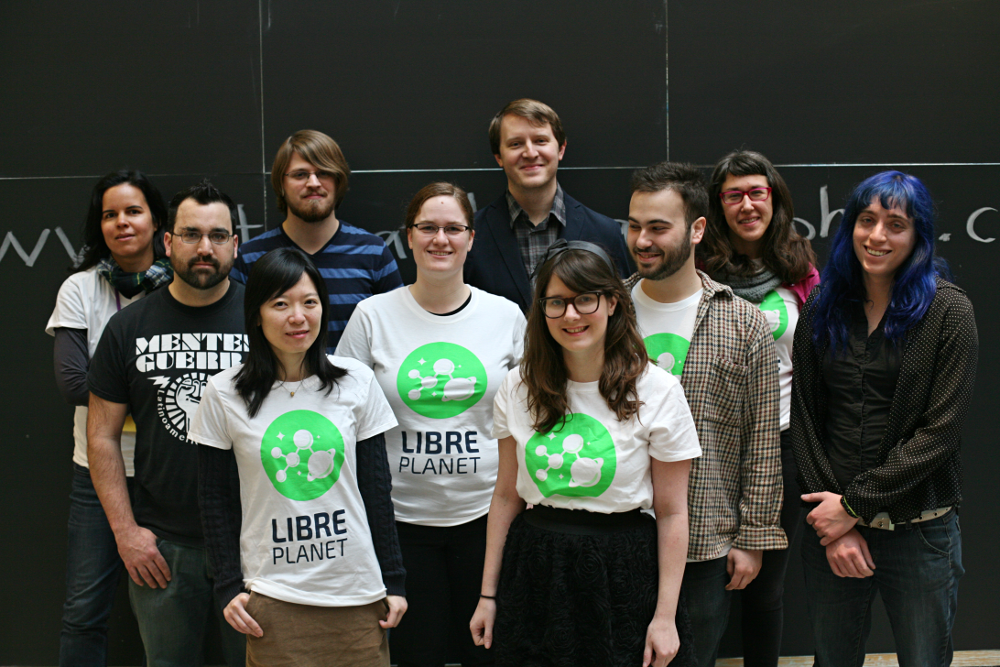 If you are here at LibrePlanet, say hello to the FSF staff, pictured here in a photo taken while setting up in the Stata Center early this morning. And don't forget to visit our partner, the MIT Student Information Processing Board SIPB in the exhibit hall, along with our other exhibitors and the GNU Press shop, where you can buy a LibrePlanet t-shirt, GNU Press books, and stickers and other free software swag.
If you aren't attending LibrePlanet in person, in Cambridge, MA, check out the sessions on our livestream, today and tomorrow. If you microblog about LibrePlanet happenings, use the hashtag #lp2015.