[No longer accepting applications] Call for a volunteer--Use your Web skills to protect users' rights
Everyone deserves a World Wide Web which provides useful services without threatening their privacy or their right to inspect all the software they run. But the Web today is far from that ideal.
Update: We've received an overwhelming number of offers to volunteer. Thank you! Please do not submit any more. If you applied, you can expect to hear back from us by the end of May.
To help you protect yourself, we host a list of Web-based email services which respect your rights better than the big services such as GMail and Yahoo Mail. With thousands of unique visitors per month, this page is an important resource for the free software community and beyond.
Though the FSF hosts the page, we do not perform the evaluations. For more than three years, a community member named Ryan White has carried on these duties on a volunteer basis. Ryan has done an outstanding job, but the volume of requests for evaluations of Webmail systems has recently outstripped the time he is able to commit.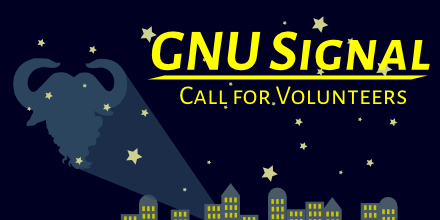 Are you able to help Ryan evaluate Webmail services and maintain the page on fsf.org? You will need:
Intermediate knowledge of JavaScript and Web development
A working understanding of free software licensing
A willingness to learn and analyze new issues
Enough free time to generally respond to emails within one week
The ability to write with correct grammar in English
About 5 hours a month to devote to this project
This is a one-person, four-month volunteer commitment, after which you will meet with FSF staff to review your experience and let us know whether or not you'd like to continue working with Ryan to maintain the page.
The image is in the public domain, copied from https://openclipart.org/detail/139507/homer-postal-pigeon, originally uploaded by rones.