The 0th SpinachCon
by Deb Nicholson Contributions
—

Published on

Mar 11, 2014 12:33 PM
Sometimes your favorite free software has a piece of spinach in its teeth, and they need you to let them know.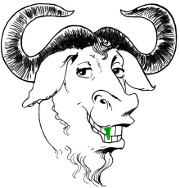 Small to midsize projects need user-experience feedback. That's why I'm inviting you to participate in SpinachCon on March 21, 2014, from 12:00 to 5:00pm EDT, at Industry Lab in Cambridge. It's the Friday before LibrePlanet. If you're in town early, why not help us improve free software user experiences? By providing feedback and constructive criticism for the inaugural group of participating free software projects, you'll be helping to build better free software!
Featuring GNU Mailman, GNU MediaGoblin, LibreOffice, and Inkscape, SpinachCon is a five hour open house where users will come by and do a few tasks with each project. In order to make it even friendlier, projects will pair up and hear each other's feedback. This precludes the developers or project evangelists from interrupting your feedback with explanations or apologies. After the event is over, each project gets to take their own feedback with them.
What's in it for the testers? Stickers, a gratis lunch, and the warm fuzzy feeling they'll get from helping a free software project improve its user experience. Lunch is being provided by our sponsor: the Open Invention Network. Thanks so much!
This is a guest post by Deb Nicholson.