Support the FSF tech team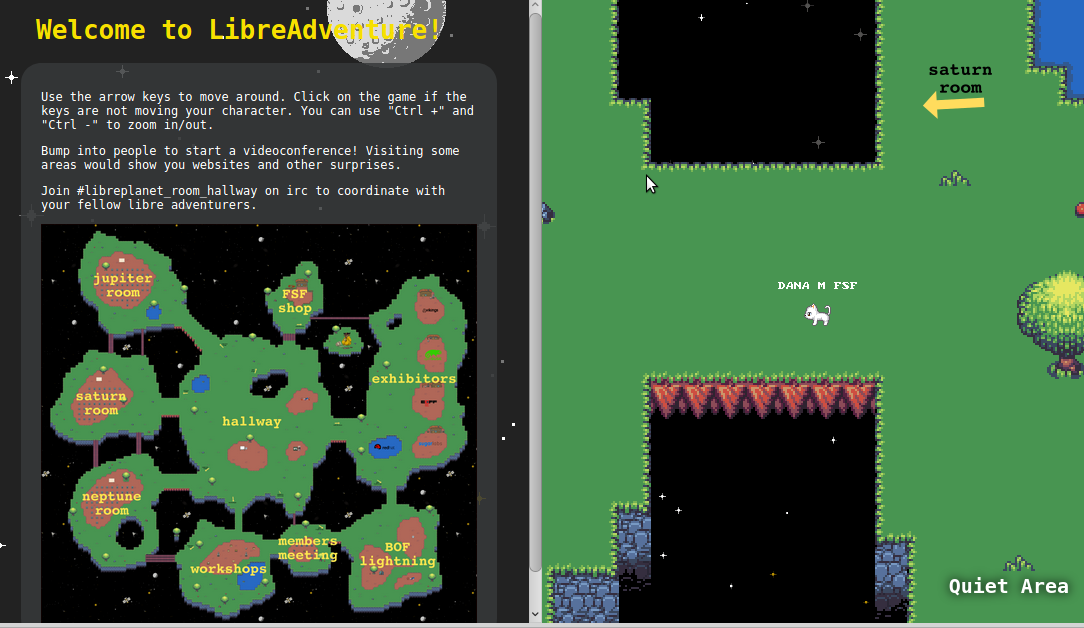 In some ways, the four-person Free Software Foundation (FSF) tech team is living the dream for any free software fanatic: who wouldn't want to get paid to do what you love? Every workday, our tech team tweaks and tailors software that obeys the four freedoms, and keeps the FSF chugging along. The tradeoff for the warm glow of satisfaction that comes from doing truly important work, though, is that it's a lot of work: maintaining, upgrading, and repairing the infrastructure that supports the FSF and the GNU Project certainly keeps the tech team busy. Plus, they're always trying to take the experience for our members and supporters to the next level (which, of course, would be much harder to do if we were hamstrung by the unjust limitations of proprietary software!).
As such, their report for the upcoming issue of the Free Software Foundation Bulletin overflowed our print space as usual, and still doesn't include anywhere near all of the work they did in the last six months. Two highlights:
Not only did the team pull together the expected and needed streaming setup for the fully online 2021 LibrePlanet conference this past March, but they added a bunch of new features that our attendees loved. Participants got to explore the virtual, interactive landscape of LibreAdventure, which lets you navigate as an adorable retro gaming icon and videochat with other attendees by "bumping into" them on screen; they also enjoyed an updated IRC page embed, a sleekly themed Web site, chiptunes deejaying in between talks, and a fun time on our Minetest instance. Many of these elements were still in development just days before the conference!

All advocacy organizations need to know how many people are reading their materials, but it's of tremendous importance for us to go above and beyond what is required to respect your privacy. As such, when our Piwik server, which records site visitation statistics, was upgraded to Matomo, the tech team took pains to make sure it continues to collect as little user data as possible, and you can see more details in the Bulletin article.
The rest of the FSF staff are sure to thank the tech team for their efforts every day, but we hope you'll join us in applauding them and showing some gratitude by supporting our current fundraiser.
The most effective way to support the FSF and our intrepid tech team is to join us as an associate member. The value of a membership goes far beyond the dollars and cents needed to help us weather the challenges of this year: a membership is a vote of confidence that helps us launch new initiatives and puts weight behind our campaigns, licensing, and technical work. Plus, membership comes with plenty of benefits, including merchandise discounts, a bootable membership card, and the newest member perk: access to our Jitsi Meet videoconferencing server.
If you're not in a financial place to commit to associate membership, we understand: spreading the word is just as important! Please take a moment to publicly bring attention to the need for free software! Use the hashtag #UserFreedom, and share this message and others to help us build support and reach our fundraiser goal of $50,000 by July 16.
If you love free software the way we do, make your voice heard: help us to celebrate and expand #UserFreedom! Our tech team has never missed a beat in their efforts to defend your computing rights, and they deserve every effort you can make in turn to support their work.
Screenshot Copyright © 2021 Free Software Foundation, Inc., licensed under Creative Commons Attribution 4.0 International license.