Software Should Be Free: The FSF's first Annual Report
The Free Software Foundation has been fighting for user freedom for more than thirty years with your support.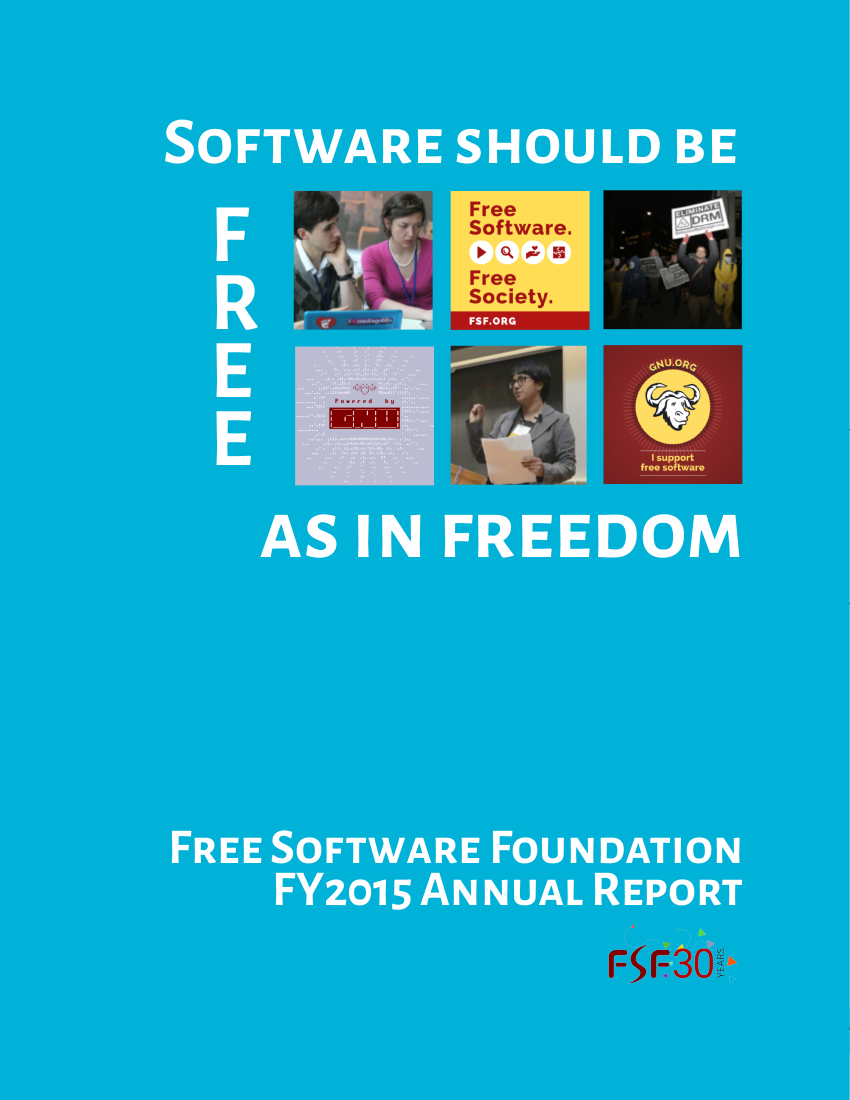 Now we are publishing our first Annual Report, which covers the 2015 fiscal year of October 1, 2014 through September 30, 2015. The report offers a look at the Foundation's activities, accomplishments, and financial picture. You will also read about the impact of our programs and FY2015's major events, including LibrePlanet and our thirtieth anniversary. A high resolution version is also available.
You can support the FSF's fight for user freedom by:
sharing this report on social media, and with your friends and colleagues who may want to support user freedom by becoming a member
This report is a snapshot of the FSF's work, and we hope you will continue with us for the next thirty years. Please send any questions or comments regarding the report to campaigns@fsf.org.