Show your love for free software this Valentine's Day!
Free software is crucial for a free society, and we love being able to use technology that respects our rights. Spread the love this Valentine's Day and spread the word about free software by sharing this graphic, which invites your friends and family to learn more about computer user freedom, with the hashtag #ilovefs: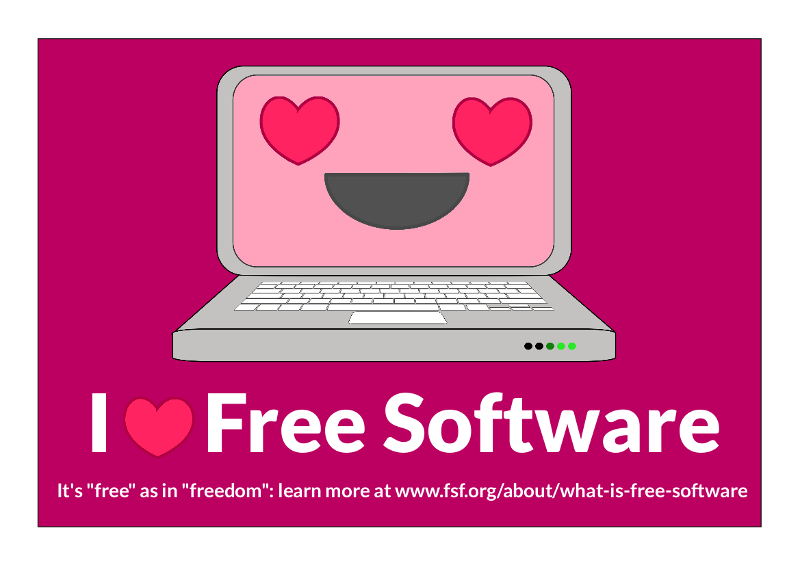 Want to take your relationship with software freedom, security, and privacy to the next level? Ask a friend or loved one to be your cryptovalentine! It's a great opportunity to teach the importance of encrypted communication AND to help someone you care about secure their communication from prying eyes.