Reaching people through Giving Guide Giveaways
In December, the FSF and community members carried out our yearly holiday season tradition of Giving Guide Giveaways.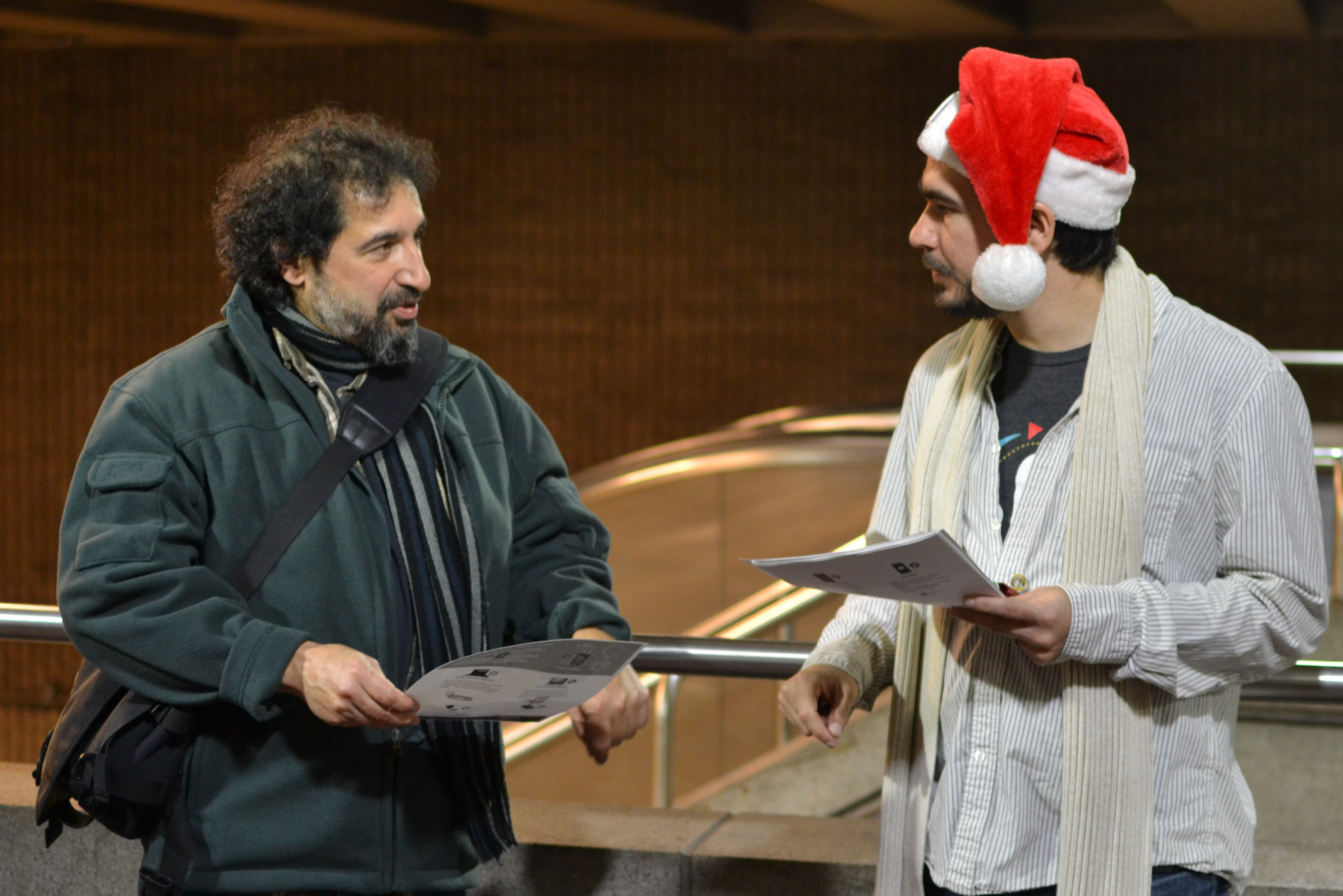 The Guide (available online or in as a printable flyer) aims to introduce new people to shopping for electronics that respect their users and are accountable to them, rather than to the people who make them. It's a powerful message, but sharing it with the public requires good resources and most of all, people who are excited to teach others.
In that spirit, community members have organized Giveaways throughout the USA this winter, where they hand out the flyer version of the Guide to passersby. Ben Cook, a close friend of the FSF (and former intern), joined us at our Giveaway and sent in this message:
Many of the hottest tech gifts this year will require proprietary software and expensive subscription services, and will endanger the recipient's privacy. With this in mind, we wanted to share suggestions for ethical gifts that fully embrace the principles of sharing and community that truly define this season.

We took to the streets of Somerville, MA to hand out copies of this year's Ethical Tech Giving Guide. Busy commuters and shoppers were intrigued by our festive display, and enjoyed over one hundred copies the Guide. For many, this was their first introduction to the issue of software freedom, but others gave us a hearty "Go Free Software!" as they passed. Our helpful holiday elves (we dressed up in elf hats) were able to readily explain the benefits of media without Digital Restrictions Management and of mobile devices running free software.
Running a Giving Guide Giveaway is a fun way to act on your values this season. Even if the holidays you celebrate have passed, consider organizing one in your community. You will influence the way people spend holiday gift cards, and you'll also help them get started with more ethical electronics before the Giving Guide's discounts end on January 31st. The FSF has an in-depth primer for those new to organizing events, and we can promote them to interested people in your area using our email lists and social media presence.
Do you have suggestions for next winter's Giving Guide? Please share them on the LibrePlanet wiki.