Parents, domestic violence victims, lawyers: Read about people who protect their privacy with free software
In the previous installment of our privacy series, we heard from people who have to fight for their rights and who protect their privacy by using free software. Maybe you live in a democratic country where citizens enjoy legal certainty and therefore deem government oppression far away. Maybe you trust your government to never fail (and I sincerely hope you will never be disappointed). Why should you care about privacy and use free software to protect it? The following people can tell you from their own experiences.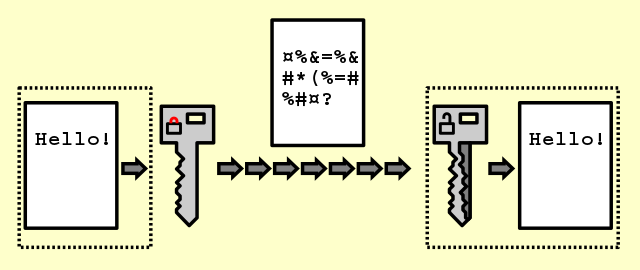 Meet people who use free software to protect privacy
Ina Johnson is a domestic violence victim who lives in the United States. Her husband tracks her online activity in real time, selectively blocks her access to websites, attempts to steal her account credentials, deletes data from her devices, and violates her right to privacy in a multitude of ways. In a survey conducted by the Tor Project, Johnson says, "I started using Tor to protect my privacy […] If not for Tor, I would not have another option for online privacy."
Tor is a browser and online anonymity network that improves privacy on the Internet. It uses encryption and IP address obfuscation to make web traffic untraceable and private. Tor, as well as all the projects and software we present in this article, is free software, which is the only type of software that can guarantee true privacy. While free software doesn't guarantee privacy, only free software allows us to guarantee true privacy.
Going back to the topic of why privacy in general is important, let's do a thought experiment. Let's assume you trust your spouse, all the people around you, and your government. Take a moment to think about whether you also trust big tech giants like Google and Meta to the same degree. Consider whether you trust them, for example, to responsibly handle sensitive information of your children's health and other data. George Sanchez would answer that question with a decided no. His reasons are simple, he wants to protect his children in today's technological environment. In the Tor survey, he says, "I am a father of two teenagers. […] I try to be up to date with research, information, and details if anything arises. I use Tor to do the research to basically avoid telling Google (and others) that my children have […] issues." Similarly, James Taylor explains, "I use Tor as my everyday browser. Especially, when I research doctors and other very personal stuff, it feels better, 'cause hopefully there won't be data for sale, telling the world about my assumed medical condition."
Micky Metts, LibrePlanet keynote speaker and worker/owner of Agaric Technology Collective uses free software because it grants her the right to study how the software that holds her data is working and lets her control who has access to her information. She states:
Personal information has been used to deny people healthcare and to deny employment based on medical conditions or political beliefs. […] Some corporations buy data in bulk to learn more about their employees. A good example would be that your employer finds out you may be pregnant because you bought a pregnancy test at a pharmacy that sells their data […] and then terminates you immediately.
Next, let's meet doctor Steven White. Sanchez, Taylor, Metts, and all the rest of us can only hope that our doctor is as thoughtful with our medical information as Dr. White, who goes out of his way to protect his patients' privacy, and does so with free software. Dr. White has politicians as patients whose legislation made them big enemies in the telecom, social media, and search engine industries. When he does research on diseases and treatment, he has to ensure that his search histories can't be correlated to patient visits nor leak information about their health, families, and personal lives.
Unfortunately, we see more and more people use proprietary software, such as what runs on devices like the Apple Watch, to monitor their health. In our fall FSF Bulletin article on privacy, you can read how proprietary period tracking apps send the health data about its users to surveillance capitalism tech giants like Meta.
Healthcare is one example of an area with especially sensitive information. There are other areas with similar concerns, like education or law. If you ever need a lawyer, you should check that they will handle what you tell them as carefully as Alper Atmaca, a lawyer in Turkey, or Neil Brown from decoded.legal, a virtual English law firm. Both exclusively use free software to communicate with their clients. When Atmaca offers a videoconference on Jitsi Meet, he is often confronted with resistance in the beginning. Many clients want to stick to a program by the tech giants that they know. However, after some explanation, his clients soon come to understand that the delicate topics they are talking about with their attorney will only stay confidential if they communicate via software that respects their privacy. "In the end, most of them are amazed what a self-hosted Jitsi has to offer," says Atmaca.
Jitsi Meet offers end-to-end encryption for conversations between two people and encryption at the network level for videoconferencing between more people, which is why the FSF provides a fully free Jitsi Meet server to all associate members as a member benefit. The service notably does not use any third party servers for network initialization. Hosting own instances of services is the fastest way to controlling software privacy. To help others, we published the source code of the FSF's customizations of Jitsi Meet.
Finally, let's hear from Neil Brown, who also thinks that communicating securely is important. He, too, uses Jitsi for videoconferences and, if a client requests it, encrypts his emails. "Whether you are communicating with your lawyer or your lover, it's important that what you say stays with you and the person you are communicating with only and that no one else can alter it!" The same is true for client-identifiable information. Brown therefore encrypts files with Cryptomator before syncing them to a free, decentralized file storage platform called Nextcloud. If someone accesses the system remotely they will only see encrypted files. In addition, Brown encrypts his disks in case his computer gets lost or stolen. Brown is keen to point out that valuing freedom does not mean compromising on quality. He says, "there's a wealth of amazing free software, offering both quality and freedom -- you don't need to settle for just one or the other."
Protecting our privacy is not a crime, it's a fundamental right
There are countless reasons why we should protect our privacy using end-to-end encryption. Nevertheless, some still draw a foregone conclusion that the mere use of encryption is in itself sufficient evidence of criminal actions. Unfortunately, this is also the case in the investigations of the so-called "8 December" case, in which seven people were accused of being part of a terrorist conspiracy. The defendants adamantly deny the charge of terrorism. Their trial is set to be held in October 2023.
La Quadrature du Net revealed that the investigation cites the use of encrypted communication and privacy tools such as VPN or Tor as proof of so-called "clandestine behavior," which is considered to reinforce the charge of terrorism. The following quote of the conclusion by the Parquet National Antiterroriste (National Antiterrorist Prosecution Office) on the 8 December case shows this paradigmatically:
The protagonists of the case were all characterized by their cult of secrecy and obsession with discretion, both in their exchanges and in their Internet browsing habits. The encrypted application Signal was used by all of the accused, some of whom communicated exclusively [highlighted in the original text] through it.
It's a popular misconception that someone who encrypts their communication or protects their browsing from prying eyes is hiding a crime. Misconceptions like this make it even more important that people who use encryption tell their story and let the world know how free software encryption helps protect our privacy, and why that is so important. Because we have everything to protect from snoops. What we write, where we browse, and who we are belongs to us and only to us. No one else should be allowed to see it without our permission. Privacy is not a crime; it's our fundamental right.
Tell your own story
Let us and the world know why you use free software to protect your privacy. Tell your story on social media starting your statement with "I use #freesoftware to protect my #privacy because […]"
Update: Replies we've received:
Read more on privacy and free software
Visit the website of the FSF's anti-surveillance campaign to learn more about privacy and free software.
Discover why privacy and security depend on free software.
Check out the FSF's Email Self-Defense Guide which is available in eight different languages.
Take action! Protect free software that respects our privacy against legislative attempts to install a backdoor.